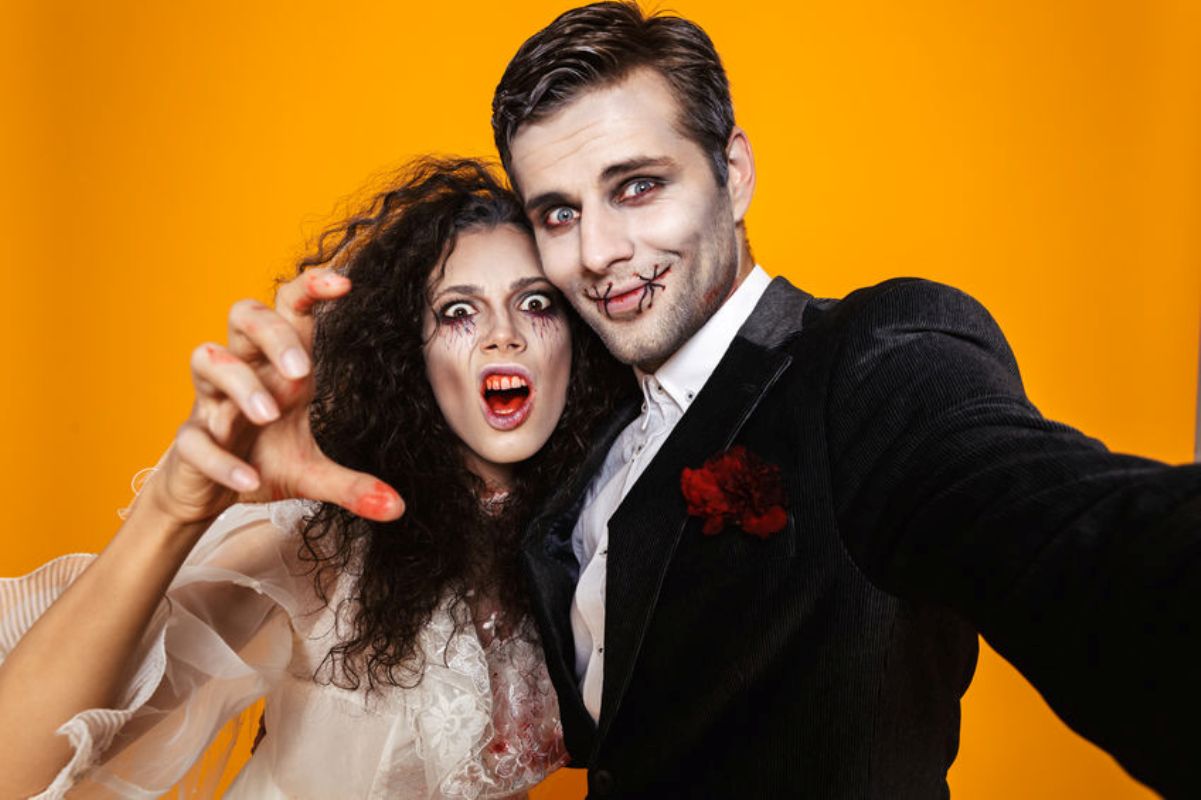 Fortunately, you won't have to be a member of the undead to take advantage of a bargain "zombie property."
Have you heard of "Zombie Properties?" No, it's not some real estate firm that helps the undead buy the homes of their dreams.
Instead, identifying and rehabbing zombie properties has become popular among some real estate investors and homebuyers. As the housing market has rebounded and heated up around the country, the opportunity to buy neglected properties at a bargain price has tempted many people into the zombie market.
And now city governments and nonprofit organizations are joining in. They see the potential these unsightly and unloved properties provide as a solution to the lack of affordable housing.
As you'll discover below, buying a transformed zombie can save homebuyers as much as $200,000. With renovations already completed, these move-in ready homes are becoming a favorite among bargain house hunters.
But first, what exactly is a Zombie Property?
A zombie property is a term the housing industry uses to describe abandoned homes and lots that are neither for rent nor sale. The term came into use during the Great Recession when massive number of properties went into foreclosure.
Specifically, zombie properties are stalled somewhere in the middle of the foreclosure process. The owners have abandoned the property, but the lender has not yet taken title. This "not quite alive and not quite dead" status is what gives them the zombie moniker.
Another prominent feature of a zombie property is they often suffer from a state of disrepair. They are frequently trash strewn, becoming hangouts for squatters or the targets of vandals. Cities like Detroit have become infamous for their high number of zombie properties.
Fighting the zombie housing apocalypse with some much-needed TLC.
In some states, it can take years to finalize a foreclosure. And this extended time period is a big reason why we saw a huge increase in zombie properties in the aftermath of the 2008 housing crisis.
The long foreclosure process meant an abandoned property would become even more dilapidated without the presence of a homeowner to secure and maintain it. Entire neighborhoods became "zombified." And if you were the unlucky neighbor of a zombie home, you'd likely see your own home value plummet.
But now we have some positive news to report. Some states have taken measures to fight back against the "zombie housing apocalypse."
New York enacted the Zombie Property and Foreclosure Prevention Act of 2016. Known as the "Zombie Law," the measure gives the state the authority to pursue legal action against lenders who do not maintain their properties. In 2018, Pennsylvania enacted a fast-tracked foreclosure process. The new law slashes the foreclosure time frame for vacant and abandoned properties by as much as 240 days.
Even better, states and cities are taking a second look at zombie properties, eyeing them as a potential solution to their affordable housing crisis. In New York, officials are looking to transform some of their estimated 1,000 vacant lots into affordable housing rentals.
Nonprofits turn zombie properties into affordable ownership opportunities.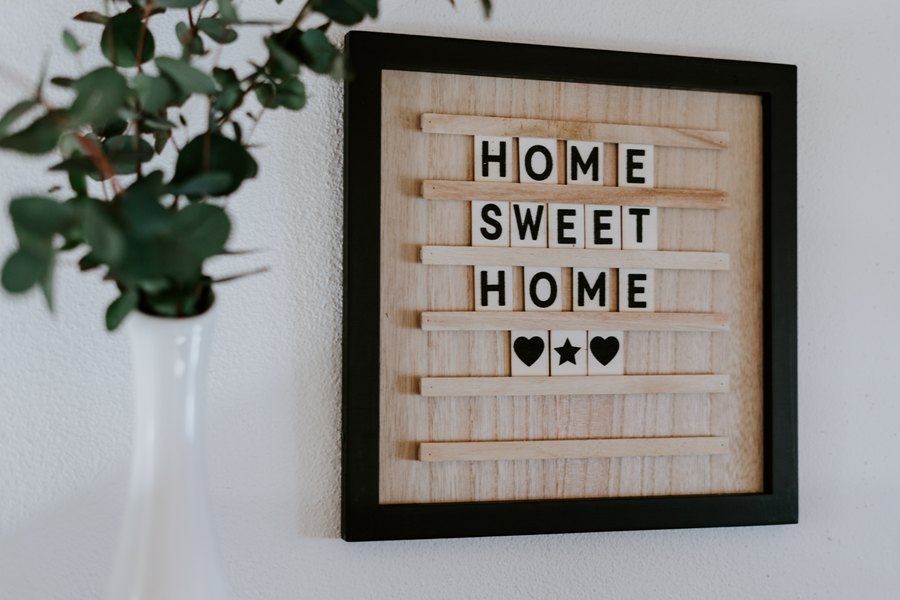 Photo by Julian Hochgesang on Unsplash
Several nonprofit housing groups are now using zombie properties as a way to help people get on the home ownership ladder. They're targeting large cities where new buildable lots are scarce and housing prices have skyrocketed.
Habitat for Humanity recently acquired one such home from the New York City Housing Authority. The property had been vacant for 15 years and was an eyesore in the community.
It was so dilapidated that Habitat decided to tear it down. With the help of military Fleet Week volunteers, the nonprofit has begun building a new home. Once built, the home will have new owners through the city's affordable housing lottery.
Oakland is another city where affordable housing is beyond the reach of even middle-income earners. That's why the nonprofit Hello Housing of San Francisco is turning vacant lots that are in tax default or abandoned into affordable homes.
The nonprofit is partnering with public and private entities to build 24 homes that will sell at below-market prices to low- and moderate-income homebuyers in the area.
While the median home price in Oakland hovers around $700,000, these 3- and 4-bedroom homes will range in price between $475,000 and $550,000. Demand for these homes is expected to be high. Because of this, the nonprofit will use a housing lottery to help determine the final selection of who gets to buy a home.
Talk about a turnaround — 25,000 "zombies" get a new lease on life.
Perhaps one of the best zombie property stories relates to the work being done by the National Community Stabilization Trust (NCST). In 2008, the nonprofit started acquiring vacant, abandoned and distressed properties in vulnerable low- to moderate-income zip code areas of the United States.
Their mission was to work with local partners to "eliminate the blight caused by vacant and foreclosed properties and severely delinquent mortgages in distressed communities."
To say that NCST has been successful might be an understatement.
The nonprofit has returned $1.5 billion in real estate to community partners who transform the ramshackle properties into renovated and affordable homes. The program has conveyed approximately 25,000 properties at a savings of $251 million.
With low prices and modern amenities, renovated zombie properties are becoming a favorite among renters and homebuyers.
The local nonprofits that work with NCST are putting their properties to good use. Here are just a few of the dozens of success stories from their website.
A safe renovated home for a family of four in Detroit, MI. Imagine living in a home with raw sewage in the basement and a rodent infestation. That was one Detroit family's plight. But thanks to the nonprofit that renovated a 1916 single family home in the Springwells neighborhood, they now enjoy a thoroughly remodeled home in a working-class neighborhood close to the children's school.
First-time homeownership goes from dream to reality in Hillside, NJ. The new homeowners now live in a fully renovated home for less than the cost of what they were paying in rent. The home got a top to bottom renovation, receiving $126,000 in repairs including a new kitchen, bathroom addition, flooring, HVAC, sump pump and roofing.
Army veteran becomes first-time homeowner in Chicago, IL. He thought his dreams of homeownership might never come true. He earned less than 80 percent of the area's median income. But by purchasing a rehabbed two-unit home, he was able to rent out one of the two units. This brings him enough income to cover both his mortgage and property taxes.
A home on the verge of collapse gets new life in Dayton, OH. Dayton is part of the nation's "Rust Belt" that is still struggling to recover from manufacturing closures and lost jobs. The home in this story went from unlivable to a full renovation which included a new roof, plumbing and heating. The home is now a safe place for a family that previously lived in a homeless shelter.
A few last words…
According to the National Low Income Housing Coalition, no state in the U.S. has enough affordable units for their lowest income renters. The numbers are staggering — the nation needs 7 million more affordable rental units to meet the needs of those low-income families struggling with the high cost of housing. Turning blighted, abandoned properties into new affordable housing is just one of many solutions nonprofits like Habitat for Humanity and NCST employ to combat this housing crisis.
Did you enjoy this story? Then you might want to read our FREE bonus report, "7 Ways to Save Thousands of Dollars Each Year on Housing." Click here for details.
At Affordable Housing Tips, we're always on the hunt for new ways to help you save money on housing costs. Here are just a few of our latest finds.
Please Note: some browser settings (e.g. ad blocking, tracker blocking) can interfere with the Facebook display. Please consider disabling or adding an exception if our Facebook posts are not visible.