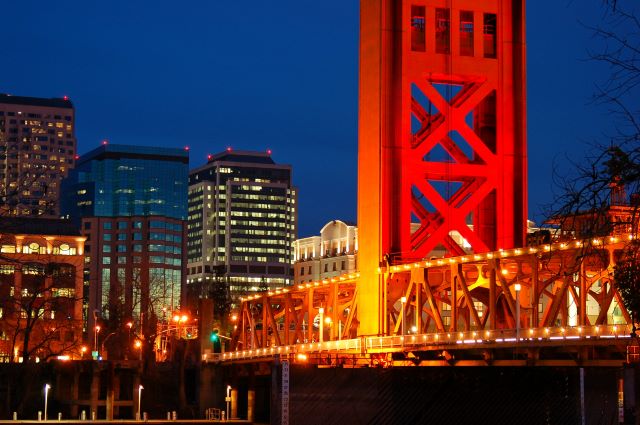 Sacramento is one of the more popular cities in California that is seeing a recent influx in the number of new residents. People from around the nation, along with those from more expensive areas of California, are moving to Sacramento. Real estate platform Redfin lists Sacramento as the
fourth most popular destination
for relocating homebuyers. Part of that popularity stems from Sacramento's less expensive rental costs compared to other California destinations.
You can find cheap rent in Sacramento in seven neighborhoods: Parkway-South Sacramento, South Land Park, North Oak Park, the Washington Historic District, Southside Park, Boulevard Park, and South Natomas. Each of these neighborhoods has some great benefits for a variety of lifestyles.
If you want the great climate, luxury amenities, diverse neighborhoods, as well as access to community events and entertainment that California is famous for, Sacramento is a great option. These seven neighborhoods are some of the best the area has to offer. However, you'll need to be aware of a few cautionary points. In this article, we'll discuss all this as well as what kind of salary you'll need to earn to support your Sacramento dream.
7 Neighborhoods Where You Can Find Cheap Rent in Sacramento
As of February 2023, the average rent in Sacramento is $2,024 for a one-bedroom apartment, or $2,126 for a two-bedroom unit. While that cost may already seem great to you if you're leaving a premium area like San Francisco, here are seven Sacramento neighborhoods with even lower rent.
1. Parkway-South Sacramento
Not only does Parkway offer cheap rent in Sacramento by the city's overall standards, but it's also a remarkably affordable neighborhood compared to other neighborhoods on this list.
However, that price (only $944 per month for a one-bedroom apartment) does reflect several notable drawbacks. In particular, Parkway has a higher crime rate than the national average, especially for crimes like assault, burglary, and motor vehicle theft.
Despite those issues, Parkway remains popular with some residents who note the many benefits as good reasons to stay, including:
a good school district,
friendly neighbors,
city parks,
high diversity, and,
easy access to downtown shopping
And, with an average rent that's 46.6% lower than Sacramento proper, you could save as much as $12,960 over the course of a year.
2. South Land Park
Right after one of the more crime-troubled neighborhoods in Sacramento comes an area that has worked hard to improve its reputation and safety through revitalization efforts. South Land Park, once a relatively unpopular suburban expansion of the city, has morphed into a beautiful residential neighborhood.
For an average one-bedroom apartment you can expect to pay $1,325 per month in South Land Park. This price brings you a neighborhood of tree-lined streets, frequent community events, and well-maintained lots and homes.
3. North Oak Park
Welcome to a neighborhood with a complicated past and an evolving future.
Originally one of the most desirable places to live in historic old California, North Oak Park has seen its share of struggles. This includes the bitter scars of native tribal displacement, segregation laws, economic collapses, and racial tensions.
Despite these issues, young professionals (who are pouring into the neighborhood) have revitalized North Oak Park. They've been attracted by the area's parks and the potential for a bright future, as well as the average rent of $1,350 per month for a one-bedroom apartment. These young professionals have brought with them an atmosphere of energy and excitement to the area.
4. Washington Historic District
The Washington Historic District was designed to allow pedestrians access to employment centers and downtown shopping. Built on 194 acres deliberately set aside to bring affordable housing to the center of a commercial area, this neighborhood offers many beautiful houses, as well as access to a riverfront area.
Average rent here is $1,350 for a one-bedroom apartment.
5. Southside Park
Unlike most neighborhoods which build parks to support the residents, this neighborhood was built around a famous historic park. The Southside Park features a unique "solar system" theme to its children's playground area. It offers many special features which include a pool, a clubhouse, a fitness area, and a large garden.
The residential area is considered affordable by Sacramento standards at a rate of $1,450 per month for a one-bedroom apartment.
6. Boulevard Park Historic District
Once permanent home to the State Fair, the Boulevard Park district is another historic Sacramento neighborhood located within the city's original 1848 street grid. Considered to be a friendly area for smaller businesses rather than large franchise chains, Boulevard is home to many bars, restaurants, community events, and Victorian-era buildings.
Boulevard does have a fairly high crime rate, and residents complain of homeless problems. However, at an average rental rate of $1,450 for a one-bedroom apartment, Boulevard is (overall) considered to be one of the more affordable places to live in Sacramento.
7. South Natomas
Not to be confused with North Natomas (a separate neighborhood within Sacramento), South Natomas is an area with nice homes, riverfront access, and is just "a hop, skip, and a jump" from Sacramento's downtown.
For all that access, which includes Amazon employment opportunities, the Sacramento airport, and recreation at beautiful city parks, the rent is reasonable.
On average you can expect to pay $1,640 per month for a one-bedroom apartment.
How does Sacramento rent compare with other major California cities?
Defining affordable housing is a little like guessing at the temperature of lukewarm water. If you've had your hand in hot water, then lukewarm will feel cold. If you've had your hand in cool or icy water, lukewarm can feel pretty hot!
If you're considering moving to a city like Sacramento from somewhere out of state, or even a cheaper California city like Fresno, then Sacramento's average rent will likely shock you. If you're leaving San Francisco or Oakland, where rents are easily $1,000 more than Sacramento's average, you may feel like you've just arrived in the promise land.
Find out which cities make Sacramento look affordable, and which ones make it look pricey:
Sacramento Rent vs. Other California Cities

City
Median one-bedroom rent
Median two-bedroom rent
Sacramento
$2,024 per month
$2,126 per month
San Francisco
$3,454 per month
$4,471 per month
San Diego
$2,780 per month
$3,570 per month
Los Angeles
$2,677 per month
$3,835 per month
San Jose
$2,678 per month
$3,286 per month
Fresno
$1,479 per month
$1,707 per month
Oakland
$3,005 per month
$3,778 per month
Source. Rent.com (February 2023)
What is a livable salary in Sacramento?
According to the MIT Living Wage calculator, a livable salary in Sacramento County, California is $19.20 an hour for a single adult. For two working adults with two children, a living wage in Sacramento is $27.64 an hour.
For a single adult living in Sacramento, affordable housing is a portion of the overall cost of living. Some other annual costs include:
Food: $4,686
Transportation: $5,316
Medical: $3,136
Those annual living expenses go up for two adults who are both working and supporting two children.
Food: $13,802
Transportation: $14,058
Medical: $9,411
Childcare: $22,030
Thus, whether you're a single person living in Sacramento or two adults supporting a family, you'll need to earn well above the minimum wage of $15.50 an hour to survive financially.
About the writer: Suzanna Fitzgerald is a professional content writer specializing in crafting your stories into irresistible online marketing blueprints. You can find out more about Suzanna (along with her contact info) on her writer's biography page.
---
More "Cheap Rent" Articles