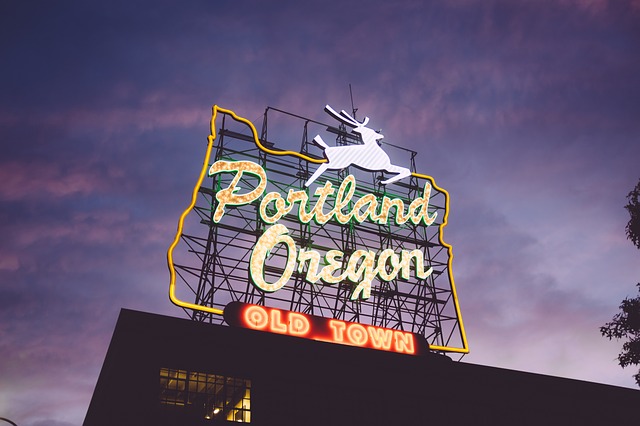 Recently Governor Kate Brown made rent control in Oregon the law of the land when she signed Senate Bill 608. What makes this law so historic is that Oregon is now the first state in the nation to impose statewide rent control.
Governor Brown said the law was needed to combat the state's affordable housing crisis, which she said has reached an unprecedented emergency status.
The statistics seem to bear out this claim. Statewide the median rent has jumped more than 14 percent over the past few years. Portland has been particularly hard hit. After adjusting for inflation, the city's median rents have soared 30 percent since 2011.
Now for some, rent control in Oregon seems like a good idea. But is it really? Here are some quick questions and answers about the new law.
How Much Will Rent Control in Oregon Really Benefit Tenants?
The answer to this question is… it depends.
The new law limits residential rent increases to one per year. Tenants who previously have been faced with multiple rent increases each year could certainly benefit from this protection.
The law also restricts how much landlords can raise rents to seven percent plus the annual change in the consumer price index (CPI) for the West region. The CPI is a measure of inflation calculated by the U.S. Bureau of Labor Statistics.
In his article, Oregon's Rent Control Bill Would Ultimately Please Nobody, Ryan Bourne makes this observation regarding the rent control cap:
"In markets where rents are rising faster than earnings, but slower than this cap, groups representing tenants will complain that the price restriction is not tight enough to help tenants financially."
Let's look at recent numbers to see exactly what this cap means to the average renter. Last year's CPI increase was 3.4 percent (as measured in the September 2018 report).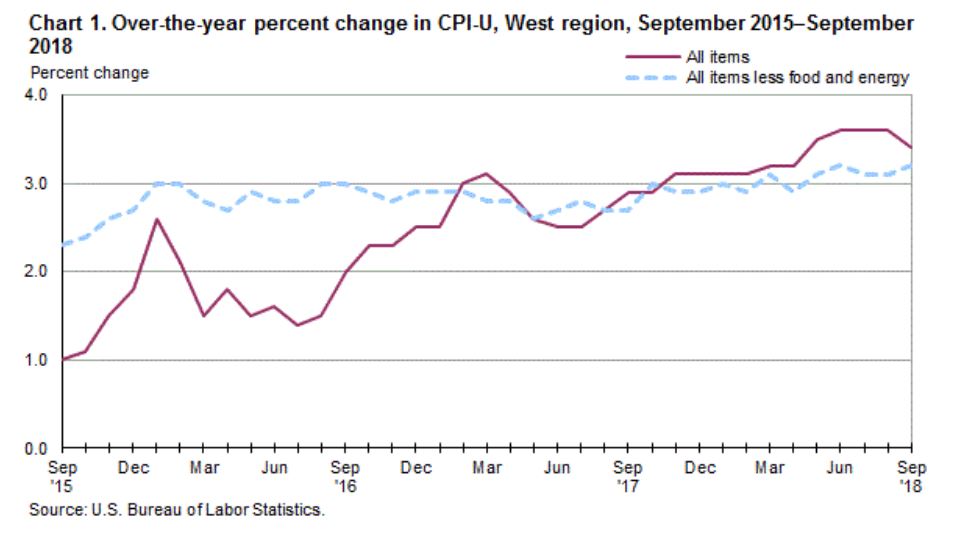 Add this to the 7 percent allowed by the new law and this means landlords could increase rents by a maximum of 10.4 percent in the coming year.
And here's where rent control in Oregon may not be much help to some tenants.
What if your wages haven't increased by 10.4 percent? Your landlord could abide by the strict letter of the law and you could still find yourself struggling to pay for your housing. In a year when inflation was much higher, you'd be faced with an even bigger challenge.
And this is the exact point some opponents of the new law are making. Overall wages remain stagnant in the country. Many people aren't seeing anywhere near a 10 percent annual increase.
According to the Bureau of Labor Statistics, from February 2018 to February 2019, real average hourly earnings for all employees increased just 1.9 percent.
So, yes, if you're an employee in an industry where you can earn significant raises and bonuses that outweigh potential annual rent increases, rent control could benefit you by stabilizing your rent.
However, if you're an employee working in an industry where wages are flatlining or if you're living on a fixed income, rent control may not be your salvation.
Governor Kate Brown acknowledges rent control will not be enough to make housing more affordable in Oregon. While it provides immediate short-term relief for some tenants, it doesn't address the fundamental problem of supply and demand. Says Brown: "…we need to focus on building supply in order to address Oregon's housing challenges for the long term."
What are some of the exceptions to rent control in Oregon?
You can find what's included in Oregon's rent control law in Senate Bill 608. Here's a quick rundown highlighting some of the exceptions.
First, the law doesn't cover every tenant. If you're living in a unit that was constructed in the last 15 years, you won't be protected because the law exempts those units. In this case, your landlord could raise your rent beyond the 7 percent plus CPI cap.
The new law bans "no-cause" evictions, but only for tenants who have occupied their rentals for at least twelve months. For month-to-month tenancies where the tenant has occupied the property for less than twelve months, the landlord may terminate the tenancy by giving the tenant 30 days' written notice.
Once the tenant has occupied the property for twelve months, the landlord is prohibited from terminating the tenancy without cause. Landlords must include a cause in the termination notice, such as a lease violation or failure to pay rent. An exception to this are certain tenancies where the landlord uses the building or lot as his/her residence.
A landlord who wants to terminate a tenancy must provide the tenant with 90 days' written notice and payment of one month's rent under certain conditions. Landlords who manage four or fewer units are exempt from having to pay one month's rent.
Will other states follow Oregon's lead and pass statewide rent control?
It might be a tough sell. For example, in late 2018, California voters soundly rejected rent control initiative Proposition 10 by a margin of nearly 2 to 1.
Rent control is a contentious topic. Many states draw a clear line in the sand regarding where they stand. The National Multifamily Housing Council has created an interactive map showing rent control laws by state.
Just a quick glance at the map shows most states either have no rent control or already have preemptions in place to prevent it altogether. Only four states (California, New York, New Jersey, Maryland) and the District of Columbia have limited rent control imposed by certain cities or regions.
Many critics cite studies showing rent control reduces the number of new housing units built, this at a time when housing is already in short supply. They say it leads to the deterioration of existing housing and negatively impacts the poor disproportionately by forcing them into substandard units.
Lastly, critics say rent control does nothing to address what is frequently the cause of the lack of affordable housing — zoning and land use regulations that place restrictions on new construction.
So, what do you think? Is rent control good, bad or neutral for Oregon?
We want to hear what you think about rent control in Oregon! Send us your comments on our Contact Page. Or find us on Facebook at Affordable Housing Tips and join the discussion.
And in the meantime, check out these different ways you could lower your housing costs:
Home Sharing: An Affordable Housing Solution for All Ages
What is a Shipping Container Home? Your Question and Answer Guide
Please Note: some browser settings (e.g. ad blocking, tracker blocking) can interfere with the Facebook display. Please consider disabling or adding an exception if our Facebook posts are not visible.