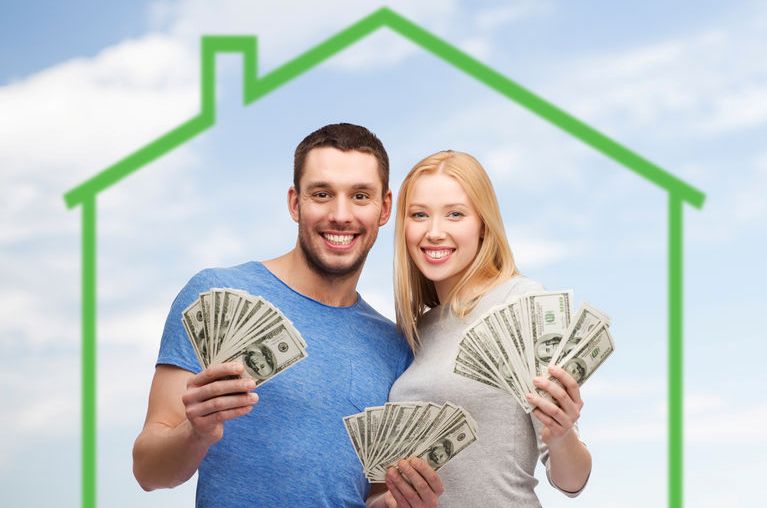 Our Housing Lottery Guide answers some of the most common questions about applying for and winning an affordable housing lottery. You might be surprised by some of the information you'll discover here.
For example, one housing lottery we found helps aspiring homeowners by providing interest-free loans of up to $150,000 for the down payment.
Another government-subsidized lottery just announced they're offering over 10,000 bargain-priced homes for buyers at a wide range of income levels. They have properties for low-income to high-income earners.
Plus, we tell you about a disabled woman and a once-homeless senior who entered housing lotteries and now pay about $200 a month each to rent apartments in the "Big Apple."
To get started, click on one of the Table of Contents links below.
What is an affordable housing lottery?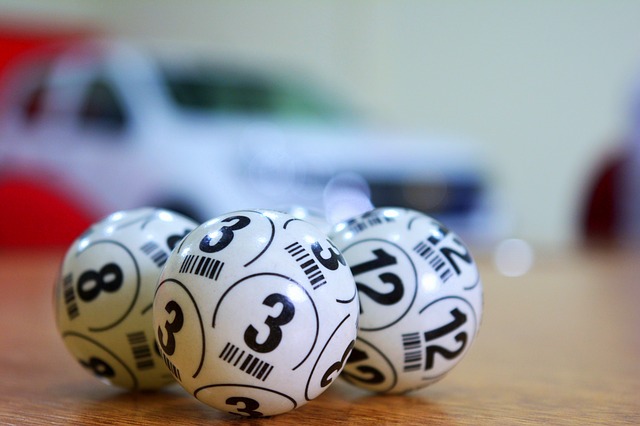 An affordable housing lottery gives you an opportunity to rent or purchase an apartment or home at a below market rate. Lotteries are usually part of government programs that aim to make housing more affordable.
If you're a renter that means your rent will be less than what you'd normally pay for a comparable apartment or home in your area. Likewise, if you buy a home through a housing lottery, your purchase price will be less than comparable homes in the area.
Notice we emphasize the phrase "gives you an opportunity." That's because with housing lotteries there are no guarantees you'll be able to secure an apartment or home at a bargain price.
As the word lottery implies, the selection of winners is random. Frequently, computer programs select the winners.
While rules vary from program to program, what generally happens is all the initial applicants enter the lottery by completing an application. Each applicant is assigned a unique number.
If your number is drawn during the lottery, you'll be given the opportunity to go to the next step in the application process. This will probably include completing more forms, going through income verification, attending an interview with housing officials and satisfying other criteria established by the program.
If you successfully pass through this process, then you've officially "won" your housing lottery. You'll be able to rent or purchase a place to live at a significant discount.
Who runs housing lotteries? How are they funded?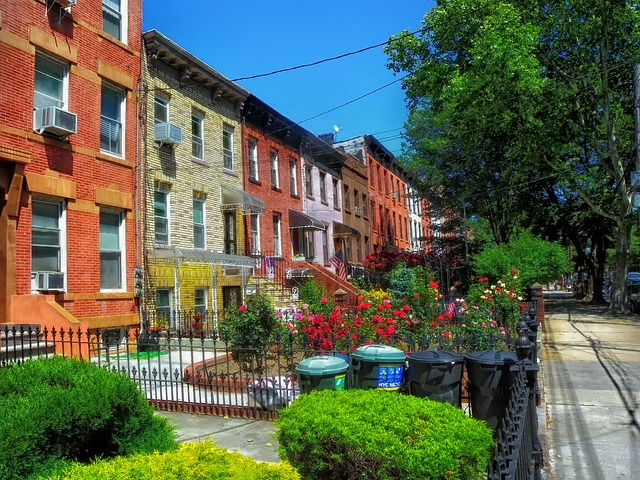 Most housing lotteries are part of government programs designed to help make housing more affordable. In the United States, housing lotteries are frequently part of the Housing Choice Voucher (HCV) program, also known as the Section 8 program.
In the U.S., the money to fund these programs generally comes from some combination of local, state or federal taxes. Some programs are funded through fees governments charge real estate developers.
Local officials and community groups sometimes partner with private developers to build affordable housing in their communities. Governments might give private developers subsidies, tax incentives, zoning changes or other favorable treatment in exchange for building below-market-rate apartments and homes.
And it's not just the United States that has affordable housing lotteries. We've found housing lotteries around the world.
In Shanghai, China, developers use lotteries to determine who gets a chance to buy coveted properties. Because of the Chinese government's restrictions on home pricing, new projects frequently sell for unexpectedly low prices, fueling the interest of buyers looking for a bargain.
In India, the government runs a housing lottery that gives middle class Indians the chance to buy a house at about a third of the market rate.
In Toronto Canada, the city's public housing agency recently put 75 rental apartments into a housing lottery. They received 3,779 applicants, making the odds of winning this lottery about 50 to 1.
Why have a lottery to determine who qualifies for a chance at affordable housing?
Generally, you'll see housing lotteries in those areas where demand for government-subsidized housing far outstrips the supply. In those situations, it's not uncommon to see hundreds of applicants per housing unit.
With numbers like these, it can be a daunting task for officials to determine who gets to live in an affordable unit. The amount of time and expense it takes to individually screen the applicants is beyond what many programs can do. Thus, they've turned to the lottery system to narrow down the pool of housing candidates to a manageable number.
How much money can you save by entering and winning a housing lottery?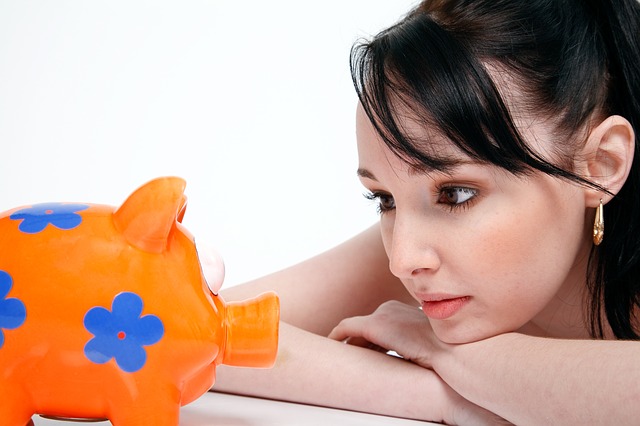 Most housing lotteries are income-based and the amount you pay for your rent or mortgage will be based on your total household income. The typical guideline for affordability says a household should spend no more than 30% of total income on housing. Programs frequently use this guideline to determine the purchase price for a home or monthly rent for an apartment.
An article by the New York Times ("Better Than the Powerball") gives several case studies of what people end up paying for rent after winning a housing lottery:
One disabled woman living on Supplemental Security Income pays $251 a month for a one-bedroom apartment in the Bronx.
A struggling actor in Brooklyn pays $802 for a studio.
An editorial assistant at a publishing house pays $929 a month for a one-bedroom in Manhattan.
A formerly homeless senior pays $186 a month for a one-bedroom in Queens.
To put these savings in perspective, one-bedroom apartments in New York City rent for $2,895 a month on average (per Rent Jungle). So that means the people in the above scenarios potentially saved anywhere from $1,966 to $2,709 per month.
Can middle-income and high-income households win a housing lottery?
The answer is yes. It's true many programs (such as the Section 8 program in the United States) are geared toward low-income households. However, more governments are now tackling what's being called the "workforce housing" problem. They're creating lotteries specifically for middle- and high-income households.
What's changed is that the lack of housing now affects people in a wide range of income brackets. In cities where housing is scarce and prices keep going up, people with traditional middle-income jobs are finding it tough to find a decent place to live. Workers critical to the functioning of a city (such as first responders, municipal employees, healthcare workers and school teachers) are being priced out of the communities they serve.
Some city governments are beginning to wake up to this problem. They're developing programs that prioritize workforce housing and housing for middle-income households. The higher income limits for these programs reflect this trend.
For example, the lottery for these middle-income apartments in New York includes units available for household incomes ranging from $44,160 to $135,240.
And as we reported here, Microsoft is taking the need for workforce housing seriously. They've recently pledged $500 million to help develop affordable housing in the Puget Sound region.
Are there housing lotteries that will help me purchase a home?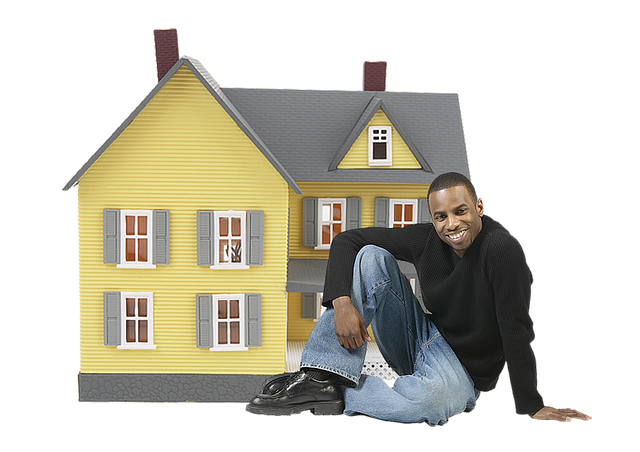 Yes. While most government-subsidized housing lotteries focus on helping renters, there are programs that will help aspiring homeowners buy a home.
Here are a few examples:
How do you apply for an affordable housing lottery?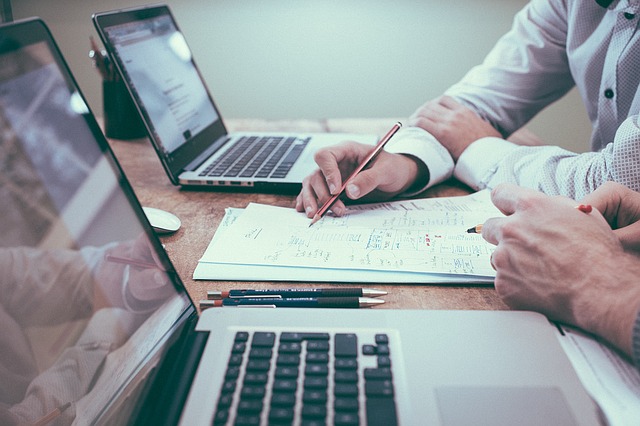 The application process varies from program to program. Most programs will post their information and application forms online.
To find out which housing programs are available in the U.S. and to learn more about the application process, contact your Local Public Housing Agency (PHA).
The steps below give general details on how the application process works in the U.S. Other countries may have a different process, so be sure to contact your local government for more details.
Step 1 — Complete initial paperwork. Most housing lotteries will have an initial round of paperwork you'll need to complete. You'll need to provide your name, contact information, address, number of people in your household and household income. Some lotteries allow you to complete your paperwork online.
Step 2 — Apply for multiple lotteries if available. Some bigger cities such as New York and San Francisco offer applicants many housing lotteries at any given time. Some lotteries have income restrictions or preferences for certain occupations or age groups. Be sure to review these restrictions and only apply for those lotteries where you meet the qualifications.
Step 3 — Respond promptly to any notifications you receive. While it may take months or longer before you hear back on your application, you'll need to act promptly if you do hear back. You might be asked to come in for an interview or fill out additional paperwork. Whatever the request, you'll need to respond quickly with accurate and complete information, otherwise you risk having your application denied.
Don't be surprised if you're not notified about the status of your application. Government agencies frequently only notify those applicants who have made it to the next round in the process.
For examples of how housing lotteries work, check out the San Francisco housing lottery and the New York City housing lottery.
Do you have to pay to apply for an affordable housing lottery?
In the United States, you do not have to pay an application fee to apply for government-subsidized housing or to enter a government housing lottery.
WARNING: The Federal Trade Commission (FTC) has put out an alert regarding scammers who are trying to defraud people looking for affordable housing. Scammers have created official-looking websites claiming to be Section 8 application sites.
These criminals might try to get you to pay a fee in exchange for "special access" to affordable housing. They might ask for personal information, which they can then use as part of an identity theft scheme. They may try to use hard-sell tactics to get you to wire them money for what they claim will be your first month's rent on an apartment or home.
Don't be fooled by these sites and scammers! There's never a fee to register for Section 8 housing. You should only register for government housing through your local housing authority. On HUD's website, you can find the contact information for your Local Public Housing Agency (PHA).
What are the odds of my winning a housing lottery?
The odds depend upon how many applicants there are and the number of units available. However, as we mentioned earlier, most governments run housing lotteries because the demand for affordable housing is far greater than the supply. So, this means you may face stiff competition for some lottery opportunities.
New York City is a prime example of an area where the odds of winning are slim. According to Spectrum News NY1, Mayor Bill de Blasio has made the housing crisis a focus and has pushed for more affordable rentals throughout the city.
In 2011, the number of new apartments rented through New York City lotteries was 2,107. Under the mayor's new plan, this number soared to 7,857 in 2018. But the number of applicants during this time also rocketed, shooting up from 133,335 to an astonishing 4.6 million. Over 8 years, the odds of winning went from 1-in-60 to 1-in-600.
San Francisco is another city where the housing crunch is particularly bad. The city recently made 95 affordable apartments available through the lottery. Over 6,500 people applied. And a lottery in Toronto drew 3,779 applicants for 75 rental apartments.
How long does it take to get an apartment or house through a lottery?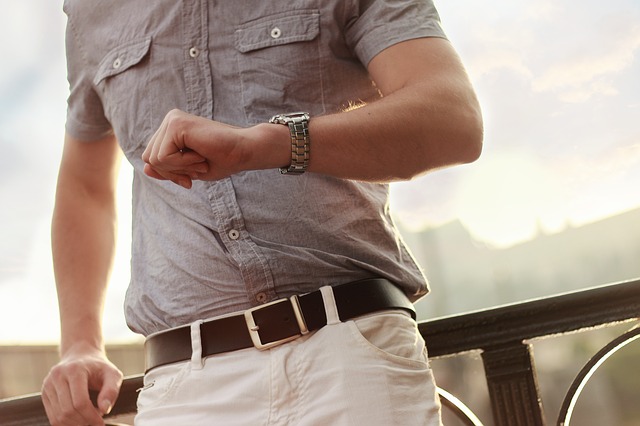 It's the luck of the draw that determines how long it takes to land a place to live through a housing lottery. Some people report they get a place on their very first try, while others try dozens of times and still haven't won.
If you have your heart set on one of the coveted buildings in New York City, you could find yourself waiting a long time. People who have their eye on an apartment in Manhattan Plaza (where notable past tenants include Alicia Keys, Mickey Rourke and Tennessee Williams) report spending well over a decade on the waiting list.
Then there are people like Sally French of San Francisco, who reports she was able to purchase a hugely discounted one-bedroom condo in the heart of the pricey Mid-Market District on her very first housing lottery application after only a few months of waiting.
How can you improve the odds of winning an affordable housing lottery?
There are a variety of things you can do to improve your chances of winning a housing lottery. We've already covered some of the basics, such as applying for multiple lotteries and providing accurate information on your application.
But there's a lot more you could do. For more tips, read "Affordable Housing Lottery: Easy Tips for Winning Your New Home."
Some final words of encouragement…
While it can take a lot of effort to win, hundreds of thousands of people each year participate in housing lotteries around the world. With the cost of housing skyrocketing and the availability of places dwindling, the chance to secure a safe and comfortable place to live while slashing your housing costs is compelling enough reason for many people to take their chances on a housing lottery.
Interested in discovering more ways to save money on housing? Then check out these articles:
---
More "Government Programs" Articles