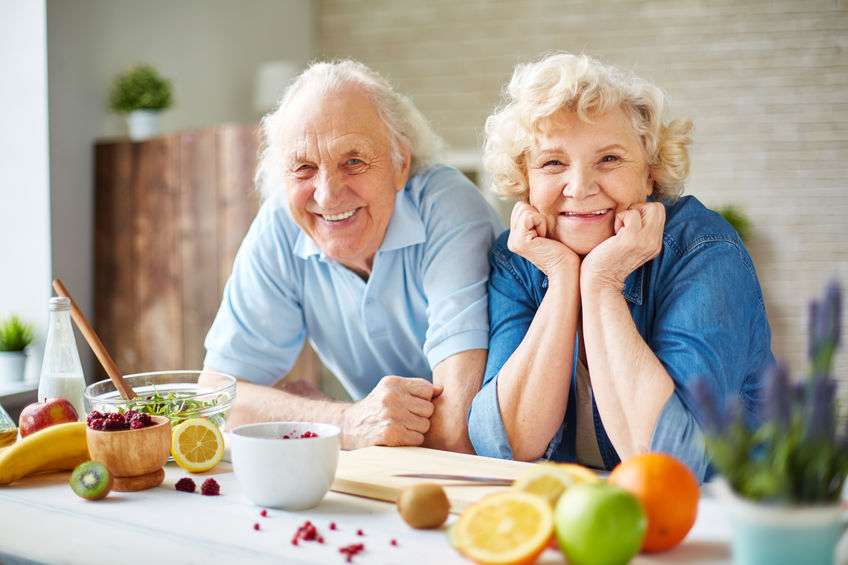 If you're a senior who's worried about the possibility of having to spend your golden years in a nursing home, then you might be pleasantly surprised when you read about PACE (Program of All-Inclusive Care for the Elderly).
That's because PACE offers some seniors an alternative to nursing home care. It's part of an "age in place" trend that focuses on helping seniors age comfortably and safely in their own homes. And as you'll discover below, many people find living in their own homes a more affordable housing option than living in an expensive nursing home or assisted living facility.
The program helps relieve seniors of the stress they might feel in trying to navigate an increasingly complex healthcare system. Instead, they can focus on staying healthy and living as independently as possible in a home and community they cherish.
Curious to learn more about PACE for either yourself or a loved one? It's easy to get started! Just click on a link in the table of contents below.
NOTE: The information provided below is accurate as of the time of this article's publication. However, PACE rules and benefits can change over time. For the most current information, please contact your local Medicare office.
What is PACE?
PACE is an acronym for Program of All-Inclusive Care for the Elderly. It's a government-funded program in the United States specifically for older people who qualify for nursing home care but would prefer to live in their own homes for as long as possible. Compared to the cost of a nursing home or assisted living facility, it can also be an affordable housing alternative for people who can live safely in their own homes provided they have assistance to do so.
The program provides a variety of different services for its participants. It's considered a multidisciplinary approach to patient healthcare. Through the program, participants receive everything from home healthcare assistance, medical and dental care, physical therapy, adult day care, social services, meals, transportation, hospital and long-term care and many other services.
The goal of PACE is to provide comprehensive care to frail seniors so they can continue to live safely in their communities. The program strives to keep participants healthy and living as independently as possible. It focuses on avoiding or delaying the participant's need to be placed in a skilled nursing facility.
And this is one of the big advantages of PACE. Studies show that when given the option, seniors prefer to age in place in the comfort of their familiar homes as opposed to having to enter nursing home care.
There are many other advantages to aging in place for seniors. Living at home can be a more cost-effective housing alternative. This is especially true for those seniors who do not have long-term care insurance and would find the cost of nursing home care beyond their reach. We discuss this and many more benefits in the sections below.
What is the history of PACE?
The story of how PACE started is an inspirational one. It began with a group of concerned citizens who saw a need to improve the healthcare and quality of life for the seniors in their community.
According to the National PACE Association, the idea for the program formed back in the 1970s in San Francisco's Chinatown-North Beach community. A public health dentist, Dr. William Gee, spearheaded a committee of citizens who wanted to improve the healthcare of the area's seniors, many of whom had come to this country from China, Italy and the Philippines.
They hired a social worker, Marie-Louise Ansak, to research a solution. With Ansak's recommendations, the committee realized that a nursing home model of care was not only expensive but would not meet the cultural needs of their seniors.
The seniors expressed a desire to remain living and participating in their home communities. Since many of them were on a fixed income, they wanted a low-cost alternative. Also, they feared they would lose contact with their families and friends if they were forced out of their homes and into nursing homes.
So, the San Francisco group focused on developing an "age in place" model of care which would provide medical and social support to seniors in their own homes. They founded a non-profit organization they called "On Lok," a Cantonese phrase that means "peaceful, happy abode."
Over the decades, the nonprofit partnered with the Department of Health and Human Services, Medicare and Medicaid to fund a full range of health and long-term care services for the elderly.
It was this grassroots effort that eventually evolved into an innovative model of care that now includes hundreds of PACE programs nationwide serving tens of thousands of seniors.
How much does PACE cost?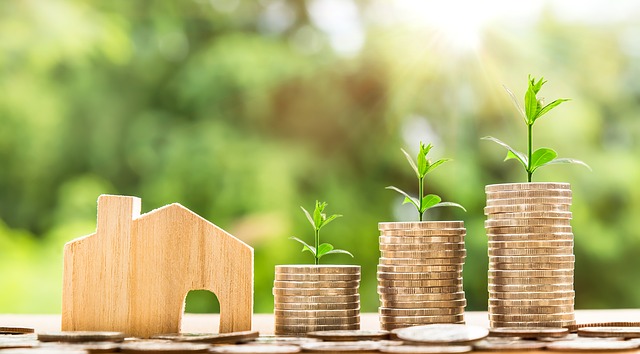 PACE is a Medicare and Medicaid program. Some or all of your costs could be paid through these programs.
When enrolling new members, program officials look at your financial situation and ability to pay to determine your costs.
In general, there are three different ways the program determines how much you'll pay for services.
1) People who have Medicaid may not have to pay anything at all for PACE services. According to the Medicare website, people on Medicaid will not need to pay premiums each month for PACE's long-term care benefit.
2) If you don't qualify for Medicaid but have Medicare, you may still qualify to receive services from PACE. If you have Medicare, you'll need to pay a monthly long-term care premium to cover your PACE benefits. You'll also need to pay a monthly premium for Medicare Part D drugs. However, you will not have a copayment or deductible for services or drugs that have been approved by your healthcare team.
3) Lastly, if you don't have either Medicaid or Medicare, you will need to pay for your PACE benefits from your own financial resources.
To determine the exact amount of your payments, you'll first need to find out if there is a PACE program near you. You'll need to find out if you're eligible for PACE and begin the application process. To get started, contact your local Medicare or Medicaid office.
Does PACE pay for or provide housing for its participants?
No, PACE does not pay for or provide housing. The program helps its participants continue to live safely in their own apartments or homes as opposed to living in a nursing home. The participant is responsible for paying their own housing costs, including rent or mortgage and utilities.
While the program does not directly pay for housing costs, overall it could certainly be more economical for its participants than living in a nursing home. (See below for details of nursing home costs). Because of this, we consider PACE an affordable housing solution for seniors who prefer to age in place in their own homes.
How much money could I potentially save with PACE compared to other types of long-term care?
The amount of money you could save depends on a variety of factors. This includes the care setting, the kind of care you require and where you're located in the United States.
To get an idea of your savings, you could add together your current monthly housing costs and what PACE care might cost you. (See the above section "How much does PACE cost its members?"). You could compare this total to the cost of other types of long-term care (see the Genworth Financial chart below).
For 15 years, Genworth Financial, Inc. has conducted a cost of care survey in the United States. This survey compares the annual median cost of care for six different types of care categories. The categories are: assisted living, nursing homes (semi-private), nursing homes (private), adult day care, home health aide, and homemaker services.
| | |
| --- | --- |
| Category | Monthly Costs (National Median 2018) |
| Assisted Living Facilities | $4,000 |
| Nursing Home (semi-private room) | $7,441 |
| Nursing Home (private room) | $8,365 |
| Adult Day Care | $1,560 |
| Home Health Aide | $4,195 |
| Homemaker Services | $4,004 |
Source: Genworth Financial, Inc.
Since care costs vary by region, you could use Genworth's Cost of Care Calculator to fine-tune your numbers even further.
Who qualifies for PACE?
To qualify, you must be 55 years of age or older. You'll need to live in a service area where PACE is offered. Not all states and regions in the US offer PACE programs. As of this writing, 31 states have programs with a total of 122 regional programs.
Each state has their own certification process for people interested in joining. Applicants must be certified by their state as requiring nursing home-level care. They must also be able to live safely in their own homes and communities with assistance from PACE.
To find out if there's a program available in your area, use Medicare's PACE plan search tool.
What benefits do PACE members receive?
Having a customized care plan is one of the biggest benefits of PACE. A team of health professionals works with each participant to design a plan customized for the individual. The team encourages each member to actively participate in all their healthcare decisions. This helps to provide valuable feedback to the team to ensure the member receives the best care possible.
Your team could include a variety of healthcare professionals. For example, your team could have a primary care physician, nurse, occupational therapist, dietitian, recreational therapist, social worker, driver, and personal care attendants.
PACE benefits include all Medicare and Medicaid covered services, plus many additional services as well. The below list is just a sample of the kinds of services you could receive through a PACE program. For a complete list, contact your local PACE program.
Adult day care
Dentistry
Emergency services
Home care
Hospital care
Laboratory/x-ray services
Meals
Medical specialty services
Nursing home care
Nutritional counseling
Occupational therapy
Physical therapy
Prescription drugs
Primary care (including doctor & nursing services)
Recreational therapy
Social services
Social work counseling
Transportation to and from medical appointments
How will I receive PACE services?
PACE programs generally have their own local adult day health center. This is where members receive many of their services.
Participants also receive services at home. These vary depending on the participant's needs. Services might include meal delivery and preparation, assistance with hygiene and bathing, assistance with household chores, transportation to and from medical appointments, and home visits by therapists, nurses and doctors.
What if I join PACE and then decide I no longer wish to participate?
Enrollment and participation in PACE is voluntary. Participants can leave the program at any time they choose.
What happens if I'm enrolled in PACE and can no longer live safely in my own home?
The goal of PACE is to keep participants living in their own homes independently and safely for as long as possible. However, there are circumstances when the participant may have to live in a nursing home to receive the level of care they need. If this happens, PACE continues to coordinate the participant's care and will cover the cost of nursing home care.
Where can I find more information?
For more information about PACE, use Medicare's online search tool to locate a program in your area. Alternatively, you can call your local Medicaid office. You can also learn more about whether PACE is right for you and about eligibility requirements through the National PACE Association.
What are some other affordable housing solutions for seniors?
Well, you're in luck! At Affordable Housing Tips, we're constantly on the lookout for ways to help you save money on your housing costs. The articles below are some of our solutions that work well for seniors:
Home Sharing: An Affordable Housing Solution for All Ages
Want to Win a Housing Lottery? Check out this Q&A Guide
Cohousing: Intentional Communities
---
More "Government Programs" Articles