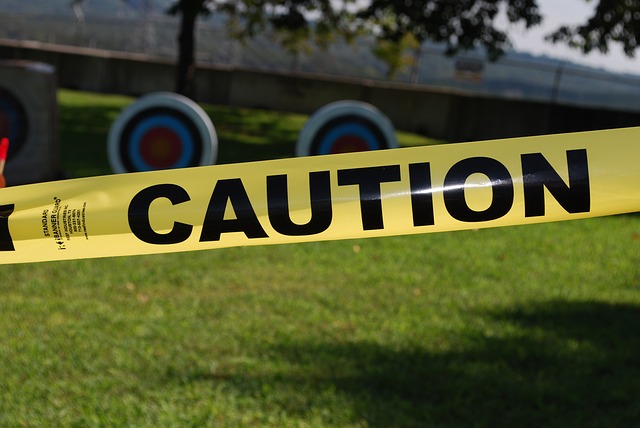 The
San Francisco Chronicle
published what should be a cautionary tale for anyone interested in using a home sharing agency to match them up with a potential roommate.
A company called HomeShare abruptly closed its doors in April, leaving many customers scrambling to pay rent. HomeShare provided a roommate matching service for San Franciscans eager to find a way to reduce their monthly rent in the expensive city.
The 3-year-old startup placed roommates in apartments in some of the most coveted neighborhoods in the city.
In addition to roommate matching, the company leased room dividers (also known as "pressurized walls" or "temporary walls") so tenants could split their apartments into smaller rooms. This allowed more people to live in the same apartment. Having more roommates meant that expenses could be split among more people, thereby lowering the per person cost.
For example, the average rent for a two-bedroom apartment in San Francisco is $4,690 a month (per Rent Jungle, April 2019). By using HomeShare's room dividers, roommates could turn a two-bedroom unit into a four-bedroom.
So now four roommates could share the apartment, with each person kicking in $1,172 a month. This huge savings in rent appealed to HomeShare's customers, many of whom could not otherwise afford San Francisco's crazy-high rents.
The Beginning of the End
Unfortunately, things got ugly in April when the startup ran out of money to continue its operations and left their customers in the lurch.
HomeShare required roommates to pay rent directly to them. The home sharing agency would then forward the rent to the building landlords. When they abruptly shut down, roommates had to scramble to get their rent to their landlords.
The whole concept behind HomeShare's business model was to make roommate living in the big city hassle free and affordable. For this service, roommates paid the company monthly service fees on top of their rent.
At least one HomeShare resident has filed a lawsuit against the company, claiming he paid the company for services and did not receive them.
As the San Francisco Chronicle article points out, some people have questioned the legality of HomeShare acting as the middleman in the landlord-tenant relationship.
In early April, HomeShare CEO and founder, Jeff Pang, published this notice saying the company would no longer act as the payment go-between:
"However, based on feedback from customers and partners, acting as a middle-man for payments was adding complexity and confusion to the billing process. As a result, we decided to remove ourselves from the payment flow so that residents could pay leasing offices directly."
Just three weeks later, Pang published another notice saying the company was shutting down for good, citing "unexpected financial constraints arising from a financing that did not materialize."
While this story is certainly a cautionary tale, it's important to remember that it doesn't represent the entire reality of home sharing. The truth is there are many positive benefits to home sharing, which people around the world are enjoying right now.
Home Sharing is a Great Solution if You're with the Right Home Sharing Agency
The thing to remember is that not all home sharing agencies are like the San Francisco startup we discussed above. The unfortunate thing is they used "home share" in their name. This might confuse some people into thinking they were the only home sharing agency out there or that they represented the typical home sharing arrangement. That's simply not the case.
There are dozens of home sharing agencies around the world that successfully help match two or more unrelated people to share a home or apartment. The standard arrangement is between a "home provider" (the person who has the home to share) and the "home seeker" (the person who is looking for a place to live).
Marc Linn, co-founder of Affordable Housing Tips, gives you a complete rundown of the ins and outs of home sharing in his article, Home Sharing: An Affordable Housing Solution for All Ages.
Once you begin learning about home sharing, you'll discover it's not a brand-new concept. Gray Panthers founder, Maggie Kuhn, started the first program in 1972 in the United States. Since then, it's become something of a worldwide phenomenon with programs in 14 countries.
One popular home sharing solution pairs up older homeowners who have extra room in their homes with cash-strapped college students. If you know a college student who could benefit from a low-rent situation, you'll want to share this article with them: Attention Students: 7 Ways a Senior Home Share Saves You Money.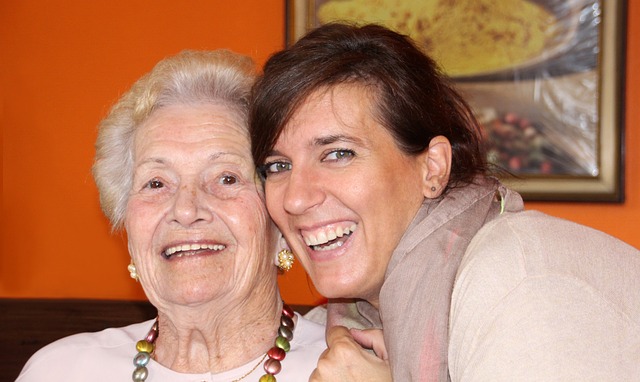 Home sharing is becoming popular among other demographics as well. For example, CoAbode is a home sharing agency that matches single mothers to share a home. The company was founded on the principle that "two single moms raising children together can achieve more than one going it alone."
Quick Tips to Finding a Good Home Sharing Agency
If you're on the hunt for a home sharing agency, these tips should put you on the path to finding the right one.
Search for a home sharing agency near you. In the United States, you can start your search by consulting the National Shared Housing Resource Center. For programs in other countries, check out Homeshare International.
Look for a program with a good track record. Ideally the agency you select should have testimonials from home providers and home seekers. I like this video testimonial from HIP Housing of San Mateo County, California. It gives you a good idea of how their service works and includes a great case study of a real home share situation.
Ask the home sharing agency where they get their funding. No need to be coy here. As we saw from the startup company, how well funded they are and where they get their funding can be critical to whether they'll stay in business. Ask them upfront if they are a non-profit or for-profit. Find out exactly how they make their money. Some agencies don't charge for their services. Instead they rely on a combination of grants, government subsidies, donations, and corporate partnerships. Others, however, charge an upfront fee and monthly service fee. Know what the costs are before you sign up.
Have a clear understanding what kinds of services the home sharing agency offers. Do they offer matching services? Assistance in drawing up a home sharing contract? Ongoing support after the home sharing arrangement begins? There is no "one size fits all" for home sharing agencies. You can avoid unexpected surprises simply by having a good understanding of what is offered. Also, you need to understand what is expected of you as a home sharer.
Some Final Thoughts
Now you might find that home sharing isn't for you. But that doesn't mean you should rule out sharing altogether. The sharing category is growing by leaps and bounds.
Another form of shared housing is coliving. You can discover more about this budget-friendly housing option by checking out our new guide, "Coliving: Your Community in the Big City."
Please Note: some browser settings (e.g. ad blocking, tracker blocking) can interfere with the Facebook display. Please consider disabling or adding an exception if our Facebook posts are not visible.