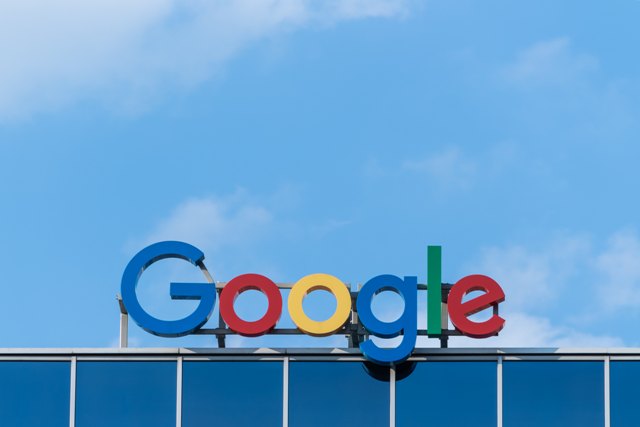 In this news roundup, we discuss Google's plans for affordable housing, surprising uses for shipping containers, the impact of the government shutdown on HUD housing, and how Australia's housing crisis impacts seniors. In a hurry? Click below…
Would you live in a home built by Google?
If you're curious what kind of affordable housing a high-tech company like Google might build, well then hang on for a year or two and you just might find out. Google's latest plans to expand its Mountain View presence include 8,000 new residential units. The company says about 20% of the units will be affordable housing.
Now if you haven't kept up-to-date on the San Francisco Bay area's housing problems, you might not realize the significance of these building plans. Many of Google's own tech workers (along with minimum wage and low-wage earners in the city) have been priced out of the San Francisco housing market.
A new study shows San Francisco ranks number one in the world as the city with the highest rents. According to Rent Jungle, rent for a typical one-bedroom apartment in San Francisco goes for around $3,304 a month. A two-bedroom apartment will set you back about $4,494 a month.
So, Google's pledge to build 1,600 affordable units could certainly make a small dent in the area's housing crisis. A person earning $44,000 per year should be able to afford one. However, whether Google's plan goes forward or not is in the hands of local officials who still need to review and approve the final proposal.
If these folks are right, your next home (or hotel room) just might be a shipping container!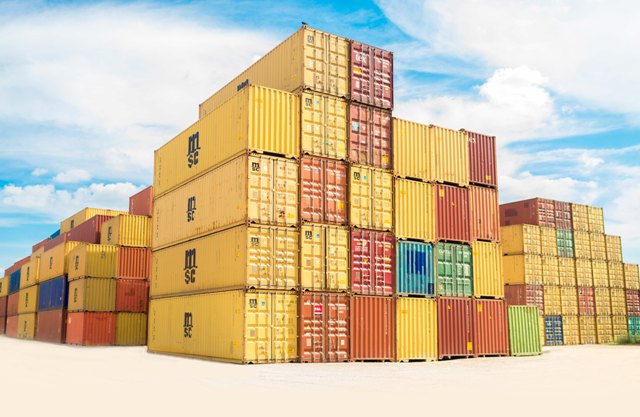 CEO of US Prefab, Mike Dixon, says retrofitting shipping containers might be one of the more innovative and cost-effective solutions to the housing crisis. Currently his company imports tiny homes built in China and Malaysia, selling them to the growing number of Americans looking to reduce their housing footprint while minimizing costs.
But Dixon's new business would focus on taking standard shipping containers — which are in plentiful supply — and customizing them for human habitation.
And he's not alone in seeing the potential in containers. In Eureka, California a shipping container "village" housing homeless and at-risk people has sprouted up along the waterfront district. Over the past few years, dozens of people have taken advantage of this transitional housing, using it as a pathway to get back on their feet, find employment and eventually move into traditional housing.
The modular aspect of shipping containers makes them a good building material for prefab homes. They're sturdy, available worldwide, inexpensive and easily transported both on water and land.
And lest you think living in a shipping container would be a drab existence, think again. French hotel group AccorHotels is retrofitting them to create a new and stylish, portable hotel experience for its guests. They call this concept "The Flying Nest."
Because shipping containers are portable, the company moves them right to destinations where special events are happening. For example, they've moved them directly to the Le Mans 24-hour race, to a photography festival and to a French Alps ski resort.
Each Flying Nest hotel room measures 130 square feet. It includes a bedroom, private bathroom and small living area. To prevent any claustrophobia you might assume comes from spending time in a cargo hold, each room has a picture window.
The photos I've seen show rooms that appear comfortable, clean and modern. The company seems to have tried hard to erase any negative cargo container vestiges.
Another benefit is the units easily stack on top of each other. The hotel creates terraces to connect the units, which allows guests to interact with one another in the common outdoor space.
So, here's an idea for you: If you're thinking this just might be a long-term housing solution for you, you could try taking a shipping container vacation with AccorHotels. This "try before you buy" approach could help you make your decision.
We have more details on the costs and pros and cons of converting a container into a home. Check out our articles:
Shipping Container Homes: Your Question and Answer Guide
7 Hidden Costs of Building a Shipping Container Home
Experts say government shutdown could lead to delayed repairs and evictions in HUD housing
The recent government shutdown has a lot of landlords, property managers and renters worried. The problem stems from the failure of the U.S. Department of Housing and Urban Development (HUD) to renew over 1,000 federal housing contracts that were up for renewal before the shutdown began.
These federal government contracts are with private landlords who provide subsidized housing to low-income tenants. Many of these tenants include families with children, the elderly or disabled. The money from HUD contracts goes toward paying for a portion of the rent, utilities and property repairs. Without this money, property owners will have to dip into their reserves to cover costs.
While HUD properties are required to have a set amount in reserves for emergencies — such as an unexpected leaky roof or boiler repair — most are not prepared to cover rents and repairs for an extended time. And with President Trump saying the shutdown could last months or longer, owners and tenants are worried about long-term consequences.
Some experts say landlords may be forced to find emergency loans to cover their expenses or forego property repairs altogether. They could increase rents, or in a worse-case scenario, maybe even evict tenants.
Affordable housing advocates and members of Congress are questioning why HUD didn't anticipate this scenario and allocate money to cover the expiring contracts well before the government shutdown. It wasn't a secret a government shutdown was looming on the horizon.
And the longer the shutdown continues, the worse the situation will likely get. According to HUD, a total of 1,050 more contracts are due to expire in January and February alone.
So, the big question is how long will landlords be able to hold out should the shutdown continue? And what will happen to the tenants who rely on HUD to help pay their rent?
It's not just the United States — Aussies face their own housing crisis…
Our neighbors "Down Under" also face a huge housing shortage. It's gotten so bad that Labor leader Bill Shorten has promised to build 250,000 affordable units over the next 10 years. That sure seems like a lot, but experts say it's only half of what is currently needed.
Who's facing the biggest pinch in the Australian rental market? Definitely, it seems like seniors on fixed incomes. The Australian version of Social Security is called the Age Pension. According to a recent study, seniors relying on the Age Pension are being priced out of the rental market in the larger cities.
For example, single pensioners trying to rent a one-bedroom place in Sydney would on average need to pay an extraordinary 90% of their income. That doesn't leave much for food, utilities, clothing or medical expenses. Let's just say the situation is impossible for these folks!
It's better in Melbourne, but not by much. Pensioners there need to spend an average of 68% of their income for a one-bedroom place.
Some pensioners have decided to give up living in Australia's big cities. Instead, they're moving to what Australians call "the back of beyond" or the Australian Outback. While rental prices are lower in the Outback, there are significant drawbacks.
Older Aussies who make the move are often separated from their families who need to stay in the big cities for their jobs. It's a big sacrifice for them to lose the connection of their loved ones at a time in life when it's even more critical to have family close by.
Add to this the fact that the rural areas they move to frequently have limited medical facilities, doctors and specialists. So, the lack of affordable housing takes its toll on senior Australians' access to reliable healthcare as well.
It's a point we make often here at Affordable Housing Tips… the global housing crisis affects so many other facets critical to our survival.