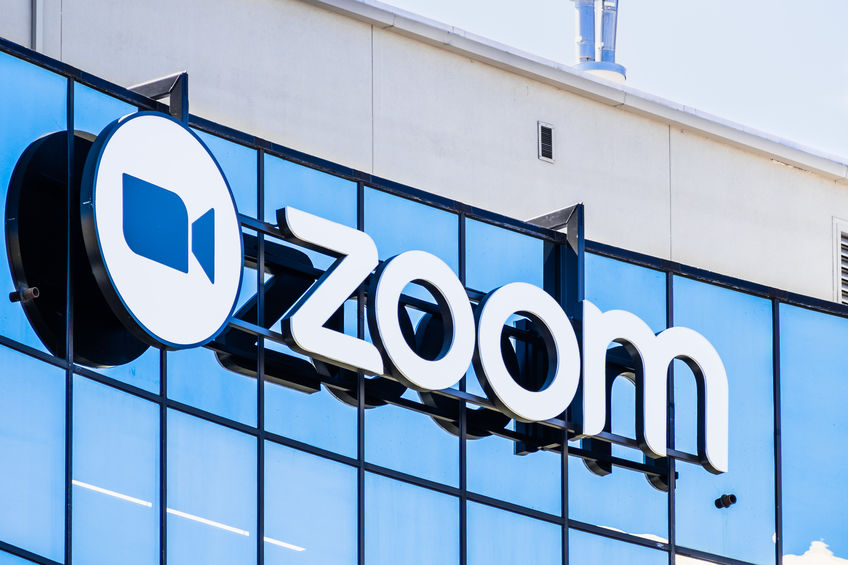 The COVID-19 pandemic has left many agencies that run
affordable housing lotteries
scrambling to find shelter for the millions of Americans who have lost their jobs and are unable to pay rent. In many expensive cities like San Francisco and New York, the lack of affordable housing was already at crisis levels long before the pandemic hit.
Now with unemployment claims in the United States hitting a record 40 million since mid-March, officials expect affordable housing demand to skyrocket to unprecedented levels.
Adding more stress to the situation is how agencies can help the growing list of people that need housing assistance while still maintaining social distancing and other guidelines required for re-opening their offices. And that's why so many agencies are turning to Facebook and Zoom to provide quick solutions.
How Housing Lotteries Used to Work…
Prior to COVID-19, some agencies routinely would announce the opening of new housing lotteries only to find their offices inundated with people trying to apply.
For example, back in January, an estimated 1,000 people lined up to apply for 129 affordable units in a new complex in Charlotte, North Carolina. People started lining up at 11 p.m. the night before. They spent the winter night out in the parking lot to ensure a spot in line before cramming into the housing offices the next morning.
Not exactly a situation that promotes six-feet of space between applicants. And it's this fact that's forced program managers to re-think the whole housing lottery process.
In an age where it seems like everybody has become accustomed to completing applications online, it seems anachronistic that some housing agencies rely on paper applications. Many agencies in bigger cities have moved their application process online. However, some smaller and rural housing programs operate on a shoestring budget. They don't have the resources to upgrade to an online process.
And, in some cases, there are valid reasons for preferring an old-fashioned approach.
People often find the whole housing process challenging. Applications require extensive information on income and assets along with background checks, employment history, and references. Some applicants—many of whom are elderly or disabled—feel overwhelmed by the process. They seek assistance through their local housing office to help them through the application. Other applicants don't have computer and Internet access. For these folks, paper applications are their only option.
Low-Tech Housing Lotteries Forced to Go High-Tech
Nonetheless, housing officials admit they need to change their approach given the new paradigm. Some of the "hand holding" they used to provide applicants will now have to occur over Facebook and/or Zoom conference calls.
Housing officials for the city of Alhambra (located just northeast of Los Angeles) recently held a Facebook Live housing lottery. The goal was to select 200 households to receive federal emergency housing assistance money.
Problem was some residents who said they could have benefitted from the cash had no idea the city was holding the lottery online. Others reported their lack of Internet service prevented them from entering.
Virtual Housing Lotteries to the Rescue
In May, housing officials in Vail, Colorado opted to hold a townhome lottery drawing on Zoom. As part of this virtual housing lottery, prospective buyers for the townhome could only view the property online through a video tour. Only after being selected via the Zoom lottery would the lucky winner have the opportunity to tour the home in person.
At first blush, this might seem like an odd way to buy a home.
However, given the lottery allows the winner to buy the deed-restricted property at a substantial discount in Vail (an area with extraordinarily high home prices), I suspect the virtual lottery had a fair number of interested parties.
Then there's Silverthorne, Colorado. In this town located about 70 miles west of Denver, housing authorities announced plans to hold a virtual housing lottery similar to Vail's. Officials plan to host a "virtual open house" for the 20 townhomes earmarked as workforce housing. These units will be available to purchase at a significant discount to qualified residents.
Officials will then hold a virtual lottery—most likely through a Facebook Live broadcast—to announce the winners. The lottery generates a list of potential buyers who will have 24 hours to choose a house and 10 days to get it under contract.
Zoom Webinars and the Housing Lottery Maze
Probably one of the best uses of Zoom is to provide informational webinars to help people trying to navigate the affordable housing maze.
Case in point: The Actors Fund is hosting an online affordable housing seminar aimed at assisting entertainment industry workers in New York City. Organizers say the seminar will "provide current updates on the eviction moratorium and other policies that impact mortgage payments, utilities, and rent."
Plus, they'll cover topics addressing the specific needs of the performing arts community. This includes how to document income if it fluctuates from year to year and how to best prepare yourself for an interview.
The Bottom Line
Large cities like San Francisco tout their ability to allow residents to enter housing lotteries without leaving home. Seems a bit ironic you can apply to get a new home without leaving your old one.
But with public health emergencies responsible for creating new models of human interaction, it seems doubtful we'll see a return to people cramming into housing offices to apply for low-cost housing. Online applications are rapidly replacing paper. Those folks without Internet and computers will either need to figure out a solution or face the prospect of literally being left out in the cold.
Group webinars via Zoom will likely replace the one-on-one interactions many applicants (particularly in small towns and rural areas) used to have with their local housing officials. Initial property viewings will continue to go virtual. This is a significant departure from traditional onsite viewings, which gave potential residents an opportunity to see for themselves what a home and neighborhood really is like.
Sure, they'll have a chance to do an onsite viewing if they're selected in a Facebook housing lottery. But at that late point in the process won't some people feel pressured to accept whatever they get regardless of whether it's suitable for them and their families?
It's clear housing officials have their work cut out for them to ensure they meet the needs of more people facing a critical shortage of affordable housing. Social media, webinars, and online applications certainly serve a useful purpose in shepherding masses of people through the process.
However, what remains unclear is whether the technology will in any way beneficially transform a process that just about everybody agrees is cumbersome and confusing. Or, will it simply add another layer of frustration and bureaucracy? That, as they say, is the $64,000 question.
Interested in learning how to win an affordable housing lottery?
Be sure to check out these articles:
---
More "Government Programs" Articles