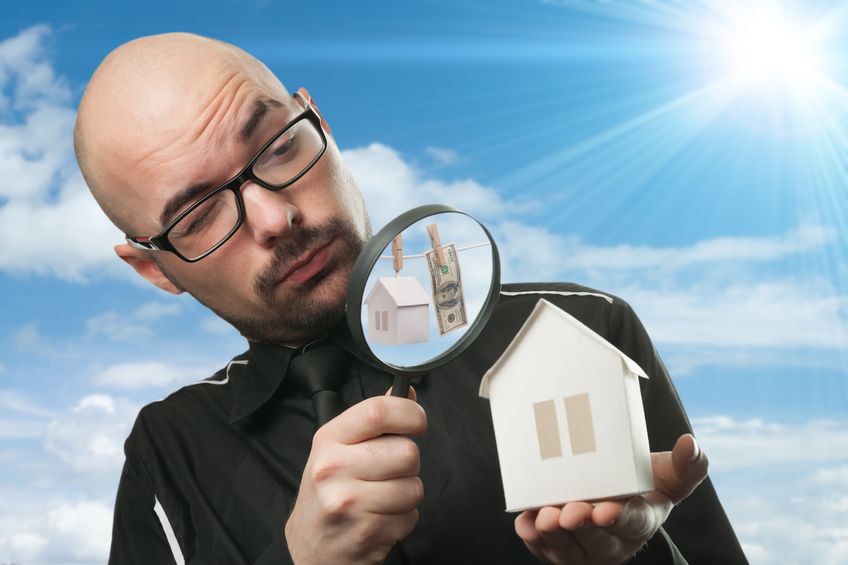 We're taking a close look at not just one housing lottery fact… but 7!
In this article, we're spotlighting some affordable housing lottery facts you just might find surprising. For example:
You'll discover why housing agencies use lotteries to provide newly built apartments and homes to buyers and renters.
You'll learn how people of all walks of life (and income brackets) are using lotteries to save thousands of dollars each year on housing.
And finally, you'll find out why some of the biggest names in tech are pledging billions of dollars to make housing more economical for the average worker.
We have a lot of ground to cover. Let's get started!
Housing Lottery Fact #1: Millions of people worldwide apply for housing through lotteries.
To understand why this is, you first need to know what an affordable housing lottery is. A housing lottery is a way housing agencies (usually government-sponsored or nonprofits) select who gets a chance to rent an apartment or buy a home at a below-market rate. Below-market means you'll pay less (sometimes significantly so) than the average renter or buyer in your area. Frequently, agencies use a computer program to randomly select their lottery "winners" from their pool of applicants.
This need for a lottery underlies the fact that in many parts of the world the supply of housing is nowhere near enough to meet the demand. This lack of supply means more people are competing for a limited number of housing units. And, of course, because of this scarcity, those units come at a hefty price tag.
And that's why some housing agencies turn to lotteries to help fill this need for affordable housing. Most agencies are inundated with requests from people looking to reduce their housing costs and find a decent place to live. The number of requests agencies receive far outstrips the number of affordable units they have available.
Just what kind of numbers are we talking about?
Well, in some cases, the numbers are staggering.
For example, the housing agencies in New York City routinely receive 600 applicants for every one affordable rental. That means one lucky tenant gets an affordable place to live, while 599 keep on searching.
In Beijing China, 12,000 families applied to purchase 427 government-subsidized homes. That makes the odds of winning this lottery about 1 in 284.
And India is yet another example of where housing is chronically in short supply. The Maharashtra Housing and Area Development Authority (MHADA) recently opened a lottery for home buyers.
The number of applicants for the 217 available homes?
An astonishing 46,000!
Housing Lottery Fact #2: The odds of winning might be better than you think.
Yes, I know I just said thousands of people compete for the small number of housing units available in lotteries. You might be pretty discouraged by such numbers. In fact, you might think the odds of winning are so slim it wouldn't be worth your effort to enter.
But the truth is the odds might be better than you think. That's because many people apply for housing lotteries they aren't qualified for. These total applicant numbers are reported in the news and that makes it sound like the odds of winning are astronomically high.
According to the Department of Housing Preservation, which manages New York City's housing lotteries, common reasons for applicant disqualification include making too much money, not making enough money or failing to provide the necessary paperwork. One report pegs the number of disqualified applicants at about 60 percent.
The bottom line is to not let news reports about the number of applicants discourage you from applying. Applying for a lottery and winning one are two different things. You could boost your odds of winning an affordable housing lottery simply by doing careful research and being selective about which lotteries you enter.
Housing Lottery Fact #3: You could make $100,000+ a year and still qualify for a housing lottery.
In the past, affordable housing was synonymous with low-income housing. Generally, to qualify for subsidized or low-cost housing your total household income would need to be 80 percent or less of the median income for your area.
However, now we're seeing many lotteries in the US and around the world that include apartments and homes for middle- and upper-income earners as well. The housing shortage in some regions has become so great that people of all income levels (except the very rich) are having trouble finding housing.
For example, in expensive cities like New York and San Francisco, you'll find dozens of lotteries where households can make $100,000+ and still qualify for a significant break on housing costs.
Housing Lottery Fact #4: Depending on your job, you might get priority over other applicants for low-cost housing.
Governments and employers report a critical need for what is called workforce housing. This term refers to housing that is affordable to people of moderate to middle-incomes and located near where they work.
Many workers who are vital to the functioning of cities simply can't find reasonably priced housing near where they work. Workers in this category—such as teachers, police officers, fire fighters and many others—are forced to find housing far away from where they work. The long commutes add to their stress and time away from their families.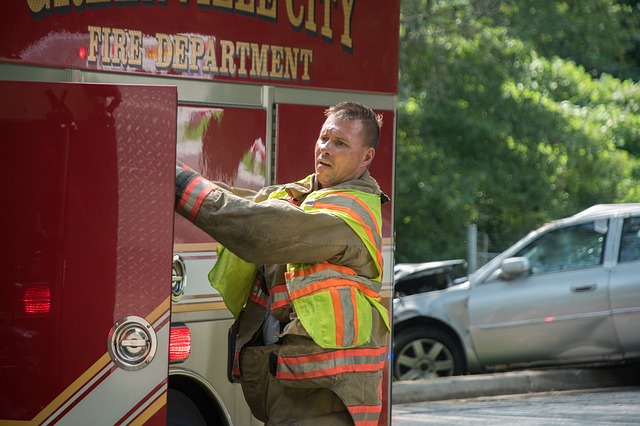 Workforce housing allows first responders and other workers to live near the communities they serve.
Because of this, some workers leave their jobs and move to more affordable areas, leaving employers and city governments scrambling to recruit enough workers to fill these critical positions.
One way housing agencies combat this problem is to hold housing lotteries targeting workers in specific job categories. The goal is to attract and retain these workers by offering them housing within their means. In the applications for workforce housing lotteries, you'll find details listing which groups (such as first responders, teachers, public service workers, medical professionals, etc.) will receive priority for the available housing.
In fact, developers are now building entire complexes consisting of workforce housing. Builders in the pricey ski resort town of Telluride, Colorado recently unveiled a whole village of tiny homes and apartments to meet the needs of the local hospitality workers. Rents start at $385 a month. Despite this low price, the stylish apartments have modern amenities that tie in nicely with Telluride's high-end resort living.
Housing Lottery Fact #5: You could save thousands of dollars on a home purchase.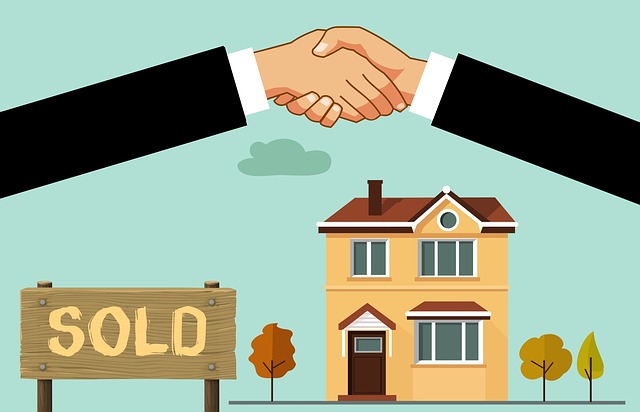 It used to be housing lotteries were primarily for people looking for affordable rentals. But things have changed. Housing agencies now hold lotteries for affordable homebuying opportunities as well.
There are a variety of ways agencies help aspiring homeowners. Some agencies have programs that ensure new home prices are low enough so that households don't spend more than 30 percent of their monthly income on mortgage payments.
In some areas, this means homebuyers can purchase homes for as little as a third of the market's going rate. One woman reported entering a homebuying lottery and saving hundreds of thousands of dollars on her condo.
Some programs give homebuying preferences to first responders, military veterans or teachers. Other programs focus on offering down payment assistance.
And again, many of these programs are designed to help middle-income earners get on the housing ladder. So, don't assume your income is too high to qualify for a break on housing costs. If you're in the market to buy a home, you might be surprised at the opportunities available to you.
Housing Lottery Fact #6: You could get access to top-notch amenities.
Another thing that's changing for the better is the kind of housing you can expect from some of the newer housing programs. Governments and housing agencies are certainly aware of the problems associated with some subsidized housing projects of the past. This includes poor construction, safety issues and lack of maintenance.
But now it looks like agencies and developers are working to erase the stigma associated with low-cost housing. They're striving to ensure their developments have quality construction and amenities.
One trend is the "mixed use" housing development. These developments include residential units along with community and retail spaces. In the same complex they live in, residents might find a grocery store, shops, restaurants, childcare, fitness centers and recreation facilities.
According to Mark Stagg, CEO of the Stagg Group, which was responsible for building an 118-unit mixed-use complex in the Bronx, his company's goal was to construct a building that "not only addresses the critical need for affordable housing, but one that includes attractive amenities to enhance our tenants' lives and provides needed services."
Another New York developer closed on $223 million in financing to build 700 affordable units in East Harlem that will include "green tech" that could reduce energy costs for residents by as much as 70%. The mixed use development will include an onsite school and access to social services for its residents.
Housing Lottery Fact #7: You could have a new home courtesy of Google, Microsoft or Facebook.
Three of the biggest tech companies on the planet—Google, Microsoft and Facebook—have recently announced their plans to invest a combined $2 billion on affordable housing.
In a sort of "mea culpa," each company acknowledges an unfortunate byproduct of their success — the lack of housing in the areas where their companies are headquartered. High-salaried tech workers grab up the limited housing in these areas. This not only drives up prices, but it squeezes out low- and middle-income earners.
It also leads to an increase in homelessness. The shortage of low-cost units impacts those folks teetering on the edge of society, pushing them out of their homes and onto the streets.
Microsoft President, Brad Smith, says his company wants to change this. Smith announced that Microsoft will invest $500 million to build affordable housing and alleviate homelessness near its Seattle-area headquarters.
In a similar vein, Facebook is partnering with the Chan Zuckerberg Initiative along with several other businesses to raise $540 million to go toward affordable and workforce housing in the Bay Area. Not to be outdone, Google's CEO Sundar Pichai announced his company is pledging to invest $1 billion to build 20,000 homes for middle and low-income residents in the Bay Area.
While it's too early to know for certain, it seems likely a large percentage of this new tech-funded housing will be distributed through a lottery process because the demand will be great. And while the sum of $2 billion is impressive, some experts say even more money and more housing will be needed to close the affordability gap.
The Bottom Line
So, there you have it: 7 facts that give you a deeper perspective on housing lotteries. The key takeaway? Probably that the housing crisis continues to grow and has impacted a greater portion of the population than ever. People with good jobs who go to work every day still struggle to afford this basic necessity.
However, what does seem hopeful is that more people are not just talking about affordability… they're doing something. Big Tech companies are pledging money and resources. Governments are stepping up their game and building better quality units with more amenities. Developers and housing agencies are finally beginning to address the need for workforce housing.
Yes, we have a long way to go… but there is hope on the horizon.
Something else that gives us hope are some of the incredible innovations we're seeing in alternative housing. Check out these alternatives for the budget-conscious home seeker:
---
More "Shared Housing" Articles
Please Note: some browser settings (e.g. ad blocking, tracker blocking) can interfere with the Facebook display. Please consider disabling or adding an exception if our Facebook posts are not visible.