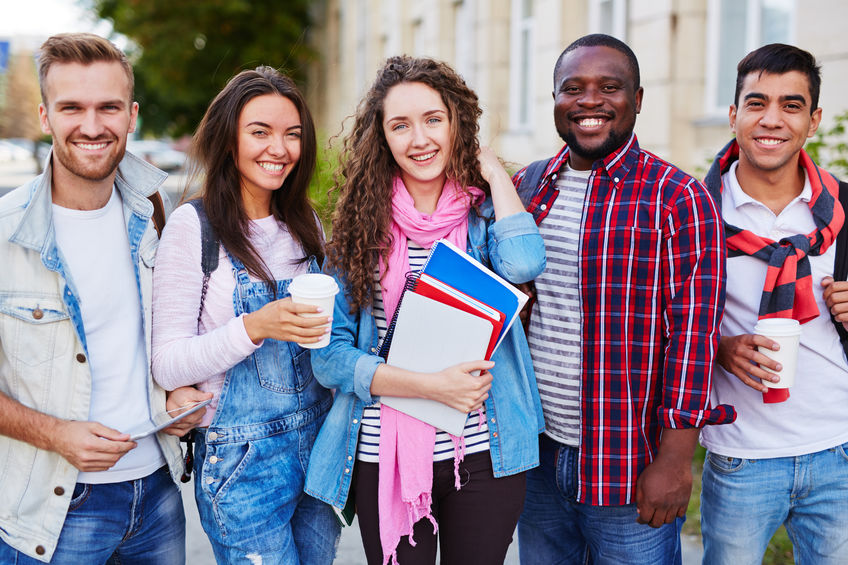 Are you a student? Do you have friends or family members who are students? A great way for students to save money on housing is through
home
sharing
.
Homeowners, frequently but not exclusively senior citizens, will sometimes share a portion of their home in return for rent or some help around the house. Naturally, they will be careful to select someone with whom they feel they can get along well. This can represent a great opportunity for a student who would like to keep housing costs as reasonable as possible.
So, how does a home share work for students? Let's look at a real-world example.
Selena's Story: Pursuing a Dream to Become a Neurosurgeon
Selena is a San Francisco college student who was facing a tough challenge — finding housing she could afford in the expensive Bay Area rental market.
After looking at many options, she discovered HIP Housing, a nonprofit home sharing agency that matches senior citizens who have space available in their homes with home seekers who need an affordable place to live.
In exchange for below-market rent and helping around the house, Selena now has a comfortable and affordable place to call home while she pursues her studies.
Watch Selena's story here:
Tight on Cash? Here's How Home Sharing Helps the Student Budget
There are several ways a student's budget can be helped significantly by home sharing with a senior:
1. Save on rent. Seniors who decide to home share have, in many cases, owned their home for many years. Unlike rental properties on the open market, many of which are owned by corporations seeking to maximize rental income, an individual sharing their home generally can be quite flexible with their rental requirements.
If a prospective renter (maybe you?)  gives the impression that they would be a great roommate, the homeowner is free to make the rent as attractive as possible.
2. Save even more on rent by helping out. One reason a senior homeowner might decide to home share would be to get a little help around the house. People generally like to stay in their homes as they get older, and sometimes just a little extra help is all it takes to make this possible.
Since this represents an additional benefit to the homeowner, it is customary for the rent to be reduced accordingly. Depending on how much help a homeowner wants and how much the renter can provide, the result can be a significant savings.
3. Save on security deposit. It has been customary in the past for many seniors who home share to not require a security deposit. Since a security deposit can be hundreds if not thousands of dollars, this represents a huge savings for students. However, this may be changing in the current overheated market in which more and more people are having difficulty finding affordable housing.
Once again, these are unique situations with individual homeowners. Because negotiation is generally more flexible in home shares, students should feel comfortable in discussing with the homeowner the option of eliminating or reducing the security deposit.
4. Save on utilities. If you rent an apartment, you'll have to put the utilities in your name – and there is usually a security deposit required as well. In a home share, utilities are up and running, so all you have to pay is your portion. This is another place where negotiation can be beneficial, since a homeowner may not expect you to split everything right down the middle.
5. Save on furniture. Apartment rentals are generally unfurnished, while if you home share, you are moving into a household that is up and running and most likely completely furnished. Who wants to go out and buy furniture?
6. Save on cookware, dishes, kitchen utensils. It is easy to underestimate just how much this stuff costs. Setting up a new household with just the basic utensils needed for day-to-day living can be an unexpected expense for cash-strapped students. A senior home share, on the other hand, will have all of this in place.
7. Save on food. Every home sharing situation is different, but in many cases the housemates will share at least some of their meals. Cooking for two usually costs less than going solo – and the temptation to just go out somewhere rather than do the whole thing alone can go down several notches.
A Special Added Benefit of Home Sharing
As you can see, the financial benefits are great. The combination of the various savings discussed here just might make a big difference to the typically tight budget many students contend with.
One big benefit, however, that didn't make this list because it isn't specifically financial is worth mentioning: you just might make a new friend. To learn more about home sharing, including the possible friendship aspect as well as ways to find a home sharing situation, be sure to see our solutions article: Home Sharing: An Affordable Housing Solution for All Ages.
If you decide to try home sharing, I hope you save a bunch of money, make a new friend, and have a terrific experience. I would really enjoy hearing how it works for you. If you'd like to share your experience or if you have any questions or comments, feel free to drop us a line here on our contact form.