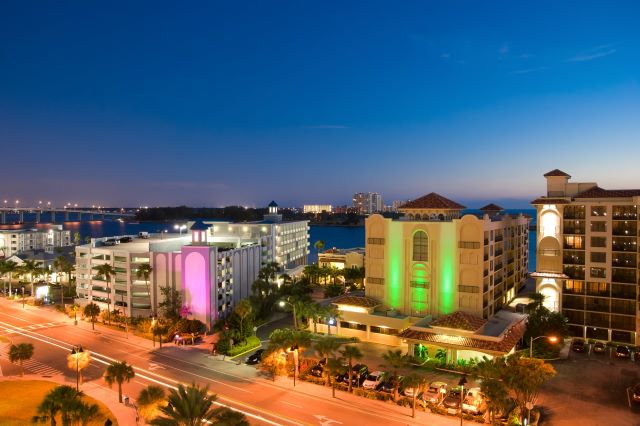 Gorgeous tropical weather in a thriving bayfront city is attracting many people to Tampa, Florida. Tampa also has a strong economy and great entertainment, factors that have only added to the increase in people moving to the area. Compared to Miami where the average one-bedroom rent is $3,003 a month,
rent in Tampa
is much more affordable at $1,646 for a one-bedroom unit (as of March 2023). And some areas in Tampa are even more economical than that.
You can find cheap rent in Tampa in six neighborhoods: Seminole Heights, Wellswood, Tampa Heights, Westshore Palms, Ybor City Historic District, and North Hyde Park. These neighborhoods are ideal for renters for a variety of reasons in addition to price.
Whether you want safe family life in North Hyde Park, the community pride found in Wellswood, or the business opportunities in Westshore Palms, one of Tampa's affordable neighborhoods will help you live your best life. To discover a few of the pros and cons of each area, read the detailed descriptions below.
6 Neighborhoods Where You Can Find Cheap Rent in Tampa
Tampa's most affordable areas circle around the city's downtown and the Tampa International Airport. Wherever you go in the city you're going to find great restaurants, outdoor recreation, entertainment venues, waterfronts along the ocean or a river, and the music and bright culture Florida's famous for.
1. Seminole Heights
A truly Bohemian neighborhood, Seminole Heights attracts everyone from free-spirited musicians to young families. It is widely considered one of Tampa's finest and most affordable neighborhoods.
There's a lot of variety in the style of homes in this area, and the average one-bedroom unit is available to rent for only $1,200 a month.
Sanwa Farmer's Market—with a huge selection of fresh foods all year round—is a favorite destination for locals. So is the 56-acre Zoo Tampa, which is considered one of Tampa's best family attractions.
2. Wellswood
Big lots, one-story homes shaded by beautiful trees, and quiet streets are the historical legacy of the first subdivision established in Tampa after World War II. There's a strong spirit of community pride and civic responsibility here, and residents refer to their home as "Wonderful Wellswood."
It's one of the three neighborhoods on this list that are fairly close to the Tampa International Airport. Average rent is $1,375 per month for a one-bedroom apartment.
3. Tampa Heights
This is a walkable neighborhood with a lot of community events. It's very popular and has a vibe that's simultaneously historic and modern. Renters benefit from the fact that the area's revitalization began in 2010, transforming many buildings from dilapidated to newly renovated and repaired.
Average rent for a one-bedroom apartment in Tampa Heights is $1,450 per month.
Downtown Tampa is just a little north of this area, and the Raymond James Stadium is only 3 miles away. In the neighborhood itself there are plenty of parks and restaurants, including a unique multi-use event space and eatery called "Armature Works."
4. Westshore Palms
Westshore Palms is the place to go if work or business concerns are important to you as it's a sister neighborhood to the Westshore Business District. It's closest on our list of cheap rent in Tampa neighborhoods to the airport but is not in the fly-over zone.
For an average $1,537 a month for a one-bedroom apartment you can enjoy:
great shopping—including the Shop International Plaza,
a terrific school system, and,
scenic hiking trails
5. Ybor City Historic District
Cuban heritage remains a point of pride in this area that was once "the cigar capital of the world." Another evidence of this Latin influence is the Columbia Restaurant, a branch of a locally popular chain of traditional Spanish restaurants dating back to 1905.
In and around the 950 historic buildings that are part of Ybor City Historic District, you can rent a one-bedroom apartment for an average of $1,699 a month.
6. North Hyde Park
If safety for you and your family is a concern, then look no further than North Hyde Park. Crime rates in this cornerstone of Tampa are 52 percent lower than the national average.
North Hyde Park—with average monthly rent of $1,595 a month for a one-bedroom unit—is also close to some of Tampa's coolest entertainment venues:
How does Tampa rent compare with other major cities?
Tampa is rated as the ninth-best city in America for retirees. In addition, Florida's overall strong economy has made it one of the best places to live in the southeast. Tampa attracts young professionals and families from across the country.
Many of these new transplants are choosing gulf-side Tampa over a more famous location like Miami because of the affordability.
Tampa's overall cost of living is 22 percent lower than the entire Miami-Dade County.
Food is 12 percent less costly in Tampa
Transportation is 8 percent lower
Most impressively, Tampa's housing is 54 percent more affordable—the average monthly rent for a one-bedroom apartment is $1,357 less than Miami's average.
Tampa Rent vs. Other Major U.S. Cities

City
Average one-bedroom rent
Average two-bedroom rent
Tampa, FL
$1,646 per month
$1,874 per month
Miami, FL
$3,003 per month
$3,899 per month
Dallas, TX
$1,396 per month
$1,879 per month
Houston, TX
$1,234 per month
$1,591 per month
Austin, TX
$1,619 per month
$1,879 per month
New York, NY
$4,549 per month
$6,378 per month
Boston, MA
$3,402 per month
$4,653 per month
San Francisco, CA
$3,388 per month
$4,707 per month
Los Angeles, CA
$2,719 per month
$3,835 per month
Chicago, IL
$1,875 per month
$2,438 per month
Atlanta, GA
$1,952 per month
$2,420 per month
Source: Rent.com (as of March 2023)
About the writer: Suzanna Fitzgerald is a professional content writer specializing in crafting your stories into irresistible online marketing blueprints. You can find out more about Suzanna (along with her contact info) on her writer's biography page.
---
More "Cheap Rent" Articles