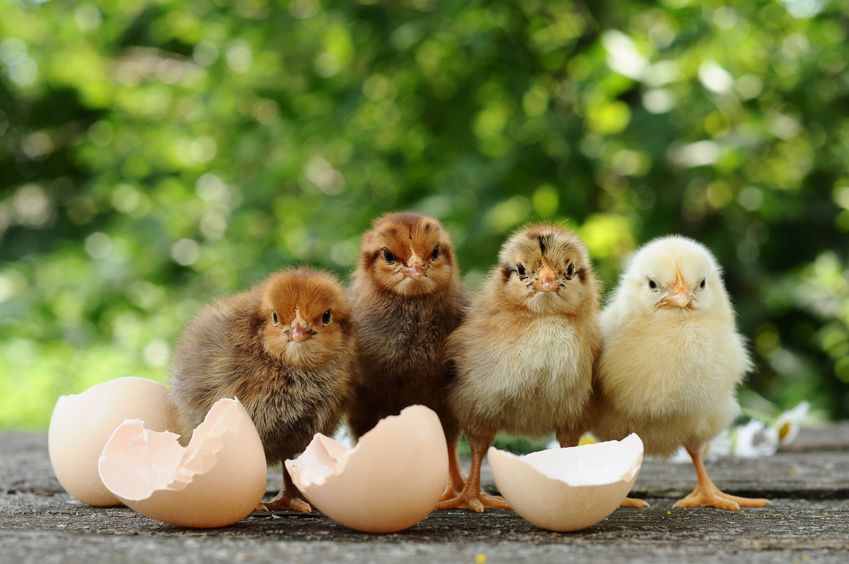 What you don't know about Medicare could cost you a small fortune.
I literally gasped when I saw the bill. "$7,849" was the total. That was what my 81-year-old father owed for a one-month stay in a nursing home.
Obviously, this was a mistake, I thought. Dad had Medicare plus he had a supplemental health plan known as "gap insurance." I thought his care in a local nursing home recovering from a stroke would be covered by both plans.
But that's where my assumption—and my father's assumption—about what Medicare covers was wrong. And that was also the beginning of my two-year struggle to help my parents cope with their mounting nursing home debt, something which eventually decimated their small retirement nest egg.
Medicare does not cover long-term nursing care
Let me repeat that: Medicare does not cover long-term care, such as a stay in a nursing home or skilled nursing facility.
This came as a surprise to me and my family. And after talking to the administrator of my father's nursing home, I found we weren't alone. She said that a day rarely passed in her job when she didn't have to break the bad news to a family that Medicare would not pay for their loved one's care in her facility.
In fact, Medicare does not pay for any type of long-term care. It does not pay for nursing home care, stays in an assisted living facility, or long-term care in one's own home.
What Medicare does pay for are short-term stays in a skilled nursing facility (SNF) if you meet certain qualifying conditions.
As of August 2019, if you have Medicare, your costs for a stay in an SNF are as follows:
| | |
| --- | --- |
| Time Period | You Pay |
| Days 1-20 | $0 for each benefit period. |
| Days 21-100 | $170.50 coinsurance per day of each benefit period. |
| Days 101 and beyond | All costs. |
Your options for paying for long-term care
During the 10 months Dad was in a nursing home before he died, the total bill for his nursing home care exceeded $80,000. My parents had spent their lives caring for my two disabled older brothers and had very little in retirement savings. Dad's nursing home bills quickly wiped out their small retirement nest egg.
My research into how people paid for long-term care yielded the following options:
Long-term care insurance: You can buy insurance that covers nursing home care, assisted living care and other services not covered by Medicare. Some policies combine long-term care insurance with life insurance.
Use personal savings and assets: This means paying for nursing home care through retirement savings and selling assets, such as a home. Some people are able to get a reverse mortgage on their home, which they then use to fund their nursing home care.
Medicaid coverage: Once you've exhausted your personal assets to pay for your long-term care, you may qualify for Medicaid. In the United States, Medicaid is a healthcare program for people with limited resources.
Programs of All-inclusive Care for the Elderly (PACE): PACE is a U.S. program that allows people who would normally receive care in a nursing home to instead receive care in their own homes. PACE is a Medicaid and Medicare program, which could cover some or all of the long-term care costs. For more information, see my article, "PACE: An Affordable Housing Alternative to Nursing Home Care."
Maybe Suze Orman is right about $5 million
Financial expert, Suze Orman, got a lot of flak recently when she said you needed $5 million to retire. But I personally found myself nodding my head in agreement when I heard that number.
You see, on my father's death certificate his cause of death is listed as stroke. Dad had his stroke 10 months before he actually died. Yet, that stroke was the precipitating event that led to his death. Sadly, his death was a long and lingering one.
And that's my point. While we all hope for a long, pleasant and healthy retirement, the truth is we don't know what's in store for us. $5 million may seem like a huge amount of money, more than enough to take anyone through their golden years with a sizable amount left over to leave to one's heirs.
But in the United States, where outrageous medical costs bankrupt entire families, $5 million may barely cover the costs for a retired couple if one or both of them suffer an illness that requires long-term care that could last years and beyond.
Just how expensive is long-term care in the U.S.? This table says it all.
| | |
| --- | --- |
| Category | Monthly Costs (National Median 2018) |
| Assisted Living Facilities | $4,000 |
| Nursing Home (semi-private room) | $7,441 |
| Nursing Home (private room) | $8,365 |
| Adult Day Care | $1,560 |
| Home Health Aide | $4,195 |
| Homemaker Services | $4,004 |
Source: Genworth Financial, Inc.
I'll leave you with one last story
During my father's nursing home stay, I visited him nearly every day. I got to know a lot of the other residents in the facility, including one dapper 79-year-old named Nick.
Despite being confined to a wheelchair and being in an obviously frail state, Nick always seemed to have a smile on his face and a joke or two to tell. He dressed to the nines, asking his nurses to outfit him in his nicest clothes each day just in case family came to visit. Family was very important to Nick.
One day when visiting Dad, I noticed Nick seemed down. I asked him if something was wrong. He said he'd just received a visit from his real estate agent. The house that he had raised his kids in—the one that he and his wife (now departed) had worked diligently to pay off over 30 years—was no longer his. He had sold it to pay his nursing home debt.
He had sold all his other assets before finally parting with the house. The house was the one thing he'd hoped to leave to his family as his legacy. Now it was gone.
Nick's story is just one of many similar stories I heard from the seniors living out their last days in the nursing home. My hope is you'll use my family's story and Nick's as cautionary tales.
Take some time now to consider what your options are if you or a loved one is ever faced with long-term care. Begin the conversation today, don't put it off. Make plans for both the best and worst-case scenarios, always hoping for the best but being prepared for whatever life brings you.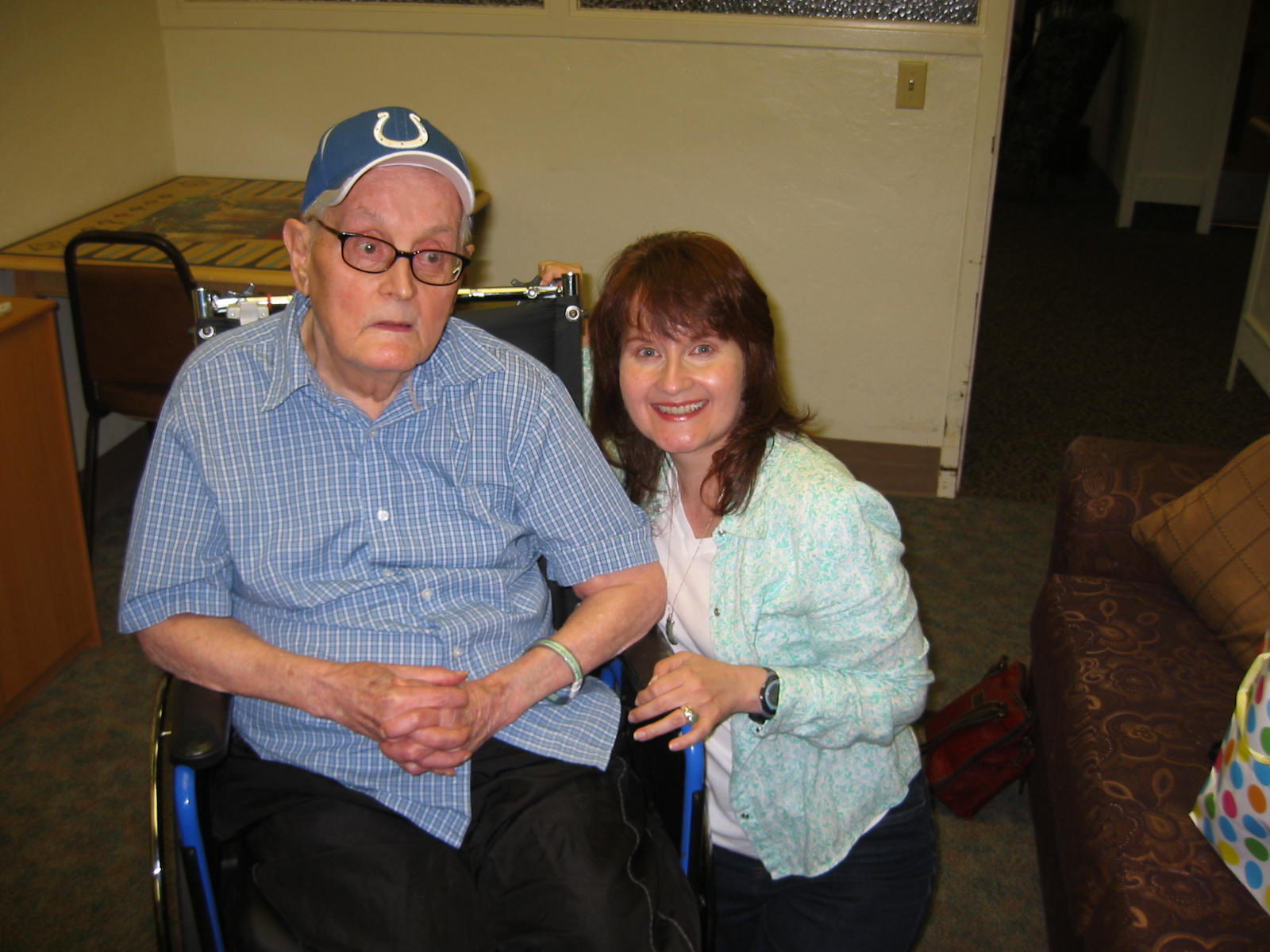 Dad and me at his nursing home on his 81st birthday. 
---
More "Shared Housing" Articles
Please Note: some browser settings (e.g. ad blocking, tracker blocking) can interfere with the Facebook display. Please consider disabling or adding an exception if our Facebook posts are not visible.