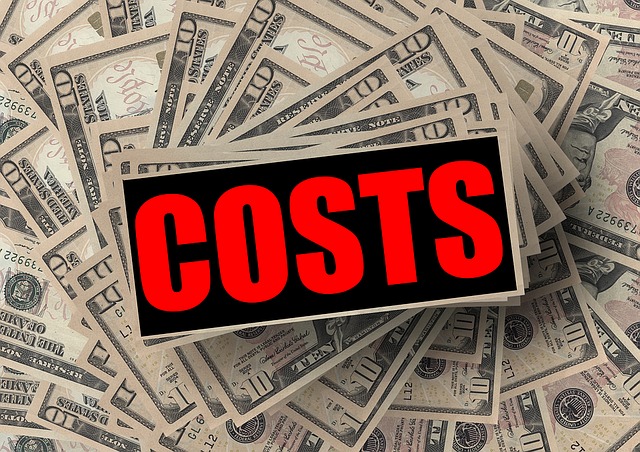 Are you a DIYer wondering what it would be like to tackle a shipping container retrofit on your own? Well, before you dive in, you'll want to read this.
That's because we've uncovered seven hidden costs of building a shipping container home. Any one of these costs could stall or even permanently derail your dream of converting a container into an affordable housing solution.
Even some seasoned home builders of traditional homes have been surprised by some of the "gotcha" expenses that are unique to container homes.
Luckily, a little knowledge and planning beforehand can save you unnecessary expense and headache. Here are seven things you can prepare for to ensure you won't get caught off-guard.
Hidden Cost #1: Meeting Your Local Zoning and Permitting Requirements.
Before you spend a dime on a container, you'll want to be certain you understand what is and isn't allowed in your area.
If you're thinking about purchasing land to place your container on, you might also want to put this on the back burner until you've had a talk with your local planning and permitting departments. And, yes, getting everything in writing would be a good idea as well.
That's because zoning codes vary from country to country and even region to region within countries. Just because you see photos and building plans online for spectacular container retrofits, don't assume you'll be allowed to build a similar home in your area.
To complicate things further, many regions have never permitted shipping container buildings before. If your building department isn't familiar with this type of construction, you might find your budget and timeline stretched as your local officials figure out what you can and can't do with your container.
Now the good news is that many city planners are becoming more aware of and educating themselves on container retrofits. We're already seeing container apartments in large cities like Los Angeles. Over time a lot of zoning and permitting issues should be resolved as container construction becomes more common.
Hidden Cost #2: The High Price of "Cheap" Containers.
Sometimes you'll see online "deals" for used containers going for a rock bottom $1,500 or $1,000 or less. However, the old saying "you get what you pay for" seems to apply here.
If you buy these containers sight unseen, you might be surprised at what you're getting once they arrive. At this low price, your container could have made multiple ocean crossings and suffered damage. Repairing that damage could easily negate any savings you thought you were getting.
That's what happened to New Zealand architectural designer, Melissa Burne. She purchased a used 40-foot container for $1,000 NZD ($684 US dollars). That bargain turned costly when she discovered the container had a damaged roof which cost $10,000 NZD ($6,840 US dollars) to replace.
Burne's hard-earned advice is to pay a little more at the beginning for a new or almost-new container. "One trip" containers are those that have only made a single ocean crossing. These are generally less expensive and can be in almost new condition.
Whether you buy new or used, you'll want to inspect your container before you purchase. However, if that's not possible be sure to get photographs of what you're buying and buy from a reputable dealer.
You can find a list of dealers from the ISBU Association and the Container Dealers Association (CDA). While we're not endorsing any of these dealers, these lists give you a starting point. Check out your dealer's credentials before you purchase.
A few other things for you to consider when buying your container…
"High-cube" containers measure 9.5 feet tall instead of the standard 8.5 feet tall. Once you add in your ceiling or floor insulation, you might find that a standard container ends up feeling small. While more expensive, high cubes give you an extra foot of height to play with, something some owners feel is worth the expense.
Shippers frequently treat the flooring of containers with pesticides to protect them from rodents. The paint on containers may also include chemicals that prevent salt water erosion. You may need to take steps (such as replacing the wood flooring) to avoid contaminating your home with harmful chemicals. For this reason alone, some people prefer to pay the extra cost for new containers that have not been treated with harmful substances.
Hidden Cost #3: You Can Spend a Fortune Transporting Your Container Home.
Try to buy your container from a source as close to your building site as possible. While mobile, shipping containers are heavy (an empty 40-footer weighs 8,000 pounds). Containers require expertise and expense to move safely.
That great deal you might be getting on your container can quickly evaporate once you add in the transportation costs if you're buying from a far-flung source.
Another future expense to keep in mind is the cost of moving your home once construction is complete.
Now for some people this isn't an issue. They might own the land their home is on and opt for a permanent installation, attaching their home to a foundation. So, for them, there's no need to add in the extra cost of moving their home once it's built.
But others prefer the opportunity to "take their home on the road." Of course, that mobility comes at a cost. If this applies to you, be sure to research how you'll move your home, whether you'll be able to do it on your own or if you'll need to hire someone to help.
Hidden Cost #4: Welding Costs Add Up Quickly.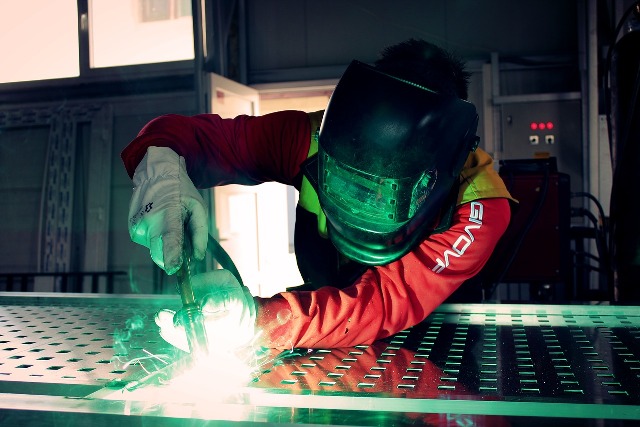 You might be familiar with the carpenters' proverb "measure twice, cut once." This refers to taking care before cutting wood or you might end up wasting time and materials.
Well, that proverb applies to shipping container retrofits in more ways than one.
First, you'll have the expense of hiring welders to make cuts in your steel containers for doors, windows, skylights and any other openings you might need. If you're joining and/or stacking two or more containers, you'll need welders to complete that as well.
But you'll also need to take care where and how much you cut apart your container. While containers are designed to be super strong to carry heavy loads, cutting can weaken their structural integrity.
You may need to pay for additional steel framing to reinforce your structure and compensate for any cuts you've made. This is especially true if you're planning to stack containers for a multi-story building.
Knowing how much and where to cut can be a challenge for a novice, which is why some people rely on the services of a professional engineer to make these decisions. This can be an unexpected hit to your wallet if you're not prepared.
Hidden Cost #5: Subcontractors Can Bust Your Budget.
It's not just welders you'll need to hire. Even if you're a talented DIYer who is looking to save money by doing as much work as possible yourself, at some point you might decide that you need the help of a subcontractor or two.
A big reason for this is that you're working with a non-traditional building material. What worked well for your other home renovation projects may not work as well with a container retrofit. Heating and cooling, sound proofing, roof construction, drainage, electrical and plumbing can offer unique challenges when working with steel.
Some owners have taken a middle approach to handling this dilemma. They pay a professional retrofit company to do the basic rough outfitting of their container, such as plumbing, electrical and insulation. This is generally done offsite in the company's factory.
When completed, the company ships the containers to the building site. At this point, the homeowner takes over the process of assembling and joining containers, attaching them to their foundation and completing the finishing work. Some owners only do the finishing work themselves, hiring out the assembling and foundation work to contractors.
This middle approach can help keep costs manageable while ensuring that the riskier aspects of a container retrofit are handled by professionals.
Hidden Cost #6: Proper Insulation is a Must-Have Expense.
Depending on the climate where you're building your home, you just might find yourself roasting in the summer and freezing in the winter if you neglect to insulate properly.
It may be tempting to cut corners with insulation, but most experts caution against this. And you shouldn't decide how much insulation you'll need based on what is required for traditionally built homes in your area.
That's because it's more challenging to keep the air temperature comfortable inside a steel home than other construction types. You may very well need more insulation than you expected.
Another reason to not cheap out on insulation is that you could end up with condensation problems. Homes that aren't properly insulated are more susceptible to mold and corrosion, two issues that could jeopardize the comfort and livability of your home.
Discover Containers has a useful guide on ways you can insulate your home, including pros and cons for each option.
Hidden Cost #7: Your Time — How Much Is It Worth to You?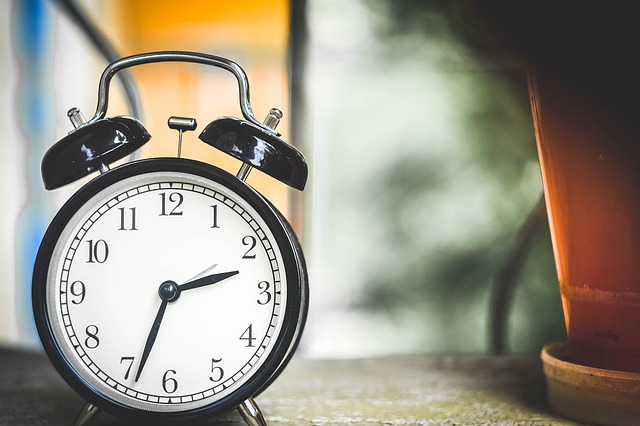 I've done my share of DIY home renovation projects and one thing I can say for certain — projects always seem to take longer than what you envision they would at the outset.
I've read estimates from some people that say they built their container homes in as little as four weeks. This seems like an optimistic estimate and I'm not certain this includes the time needed for zoning and permitting compliance.
A more realistic estimate for residential projects seems to be in the 3 to 6-month range. And again, the big wild card is how much time you'll need to get through zoning and permitting.
But how many hours of your time might this boil down to?
Well, I found an interesting quote from Melissa Burne, the New Zealand architectural designer I mentioned earlier. In an interview that appeared in Stuff, Burne said she tracked the time it took to retrofit a single 40-foot container:
"Not including the time taken to get a building permit and resource consent, it has taken well over 250 hours of labor on construction and 180 hours of project management time to get the finished product."
Now hopefully what you've read here hasn't put a total damper on your enthusiasm to build and live in a shipping container home. That's certainly not my goal.
However, like any construction project, you need to go into it with realistic expectations and your eyes wide open. That's the best way to put the odds of success in your favor.
Interested in more info? Be sure to check out our Shipping Container Home Question and Answer Guide.
Please Note: some browser settings (e.g. ad blocking, tracker blocking) can interfere with the Facebook display. Please consider disabling or adding an exception if our Facebook posts are not visible.