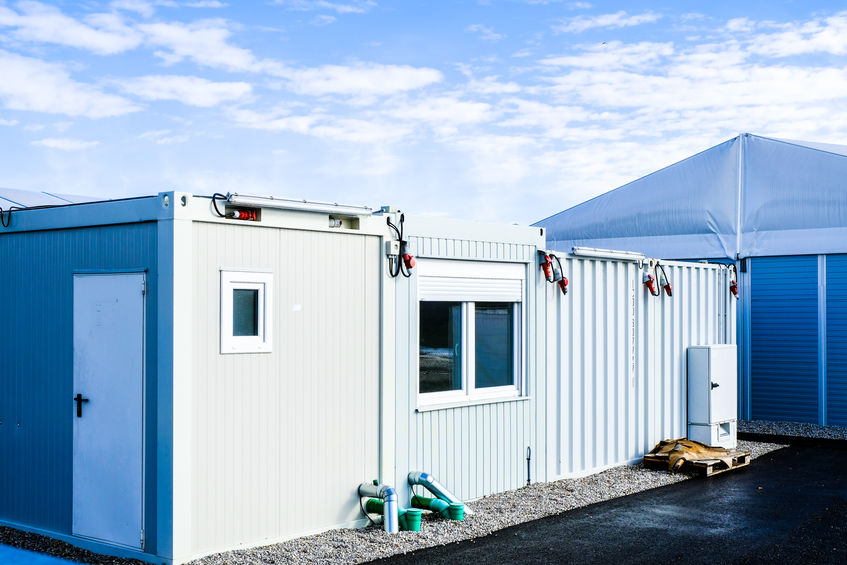 From Spectrum News 1:
"They once carried goods across the Pacific, but Kevin Hirai says a few walls, cabinets and plumbing transforms a shipping container into a home.
'These are pretty straightforward and are meant to be pretty simple in design because what we're doing is we're replicating and then we're stacking these,' said Hirai, the founder of Flyaway Homes, as he stood inside a refurbished shipping container in South LA."
Why This Is Important: An Affordable Housing Tips Commentary
"Starting from scratch" is usually the most expensive and time-consuming way to make anything: a cake, an automobile, or a house.
Instead, for ever more urgently needed affordable housing, how about doing it in a THIRD of the time at a THIRD of the cost? Flyaway Homes, working to provide "truly affordable housing" for the homeless in Los Angeles County, is in the process of doing just that.
Shipping containers make excellent "building blocks" for home construction, potentially saving plenty of time and money for anyone building a home with budget considerations high on the list. Even before the massive disruptions caused by the responses to the global pandemic, substantial cost savings like these have made all the difference to many would-be home builders.
Now the situation is more urgent than ever, with predictions of massive evictions and significant increases in homelessness. The willingness to use new techniques to provide shelter for those in need – frequently desperately so – just might rise to the level of heroics. Two thumbs up and 5 gold stars!
(Also see What is a Shipping Container Home? Your Question and Answer Guide and 7 Hidden Costs of Building a Shipping Container Home)
FULL ARTICLE