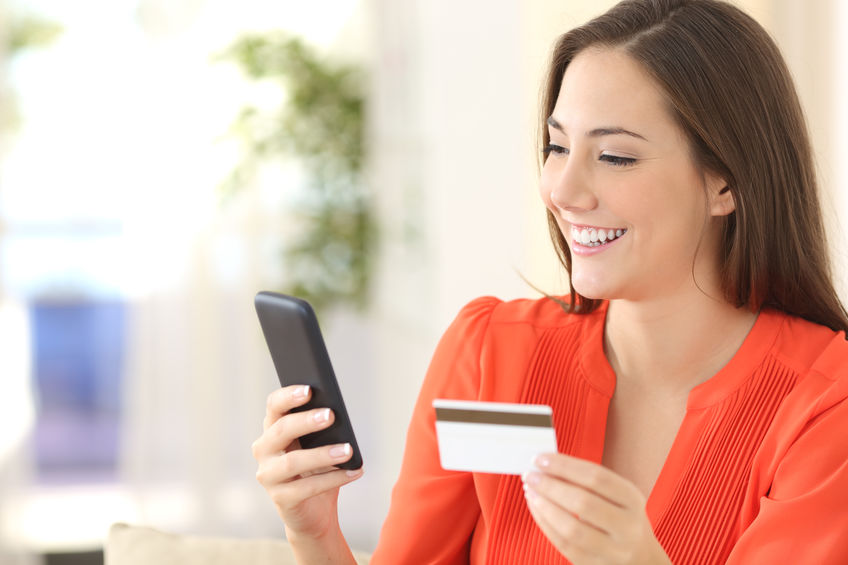 While it might be tempting to use your credit card to pay your rent, you should be aware of the pros and cons before you reach for the plastic. That's because paying your rent with a credit card can be a double-edged sword.
On one hand, you could benefit from the convenience of using a credit card for a recurring expense. Depending on your credit card, you could possibly rack up some significant rewards while doing so. But as tempting as the possibility of scoring some points or cash back rewards might be, credit cards pose a significant danger if used unwisely.
Paying your rent with a credit card could mean additional charges, fees, and some hefty interest. Whatever rewards you thought you might be earning could easily be wiped out by all these added costs. In this article, we take you step-by-step through the pros and cons of paying your rent with a credit card.
First Off: Can You Really Pay Your Rent With a Credit Card?
Part of the answer to this question depends on what your landlord says. If you rent from a large corporation, you might have better luck paying your rent with a credit card. Large property companies are frequently set up to accept all kinds of different payment methods, credit cards being one of them.
However, if you rent from a small landlord with fewer properties, don't be surprised if they refuse to accept a credit card payment. The hassle of getting set up with the credit card companies—along with the extra fees they have to pay—just isn't worth it for them.
Even if your landlord says they don't accept credit cards, you still have some options if paying by credit card is important to you. There are several third-party apps and companies that offer bill payment services. They'll send a check to your landlord or make a direct deposit to your landlord's bank to cover your rent. They then bill you directly on your credit card for your rent amount.
Of course, these services come with a fee. You can expect to pay 2% to 3% of your rent amount for the service. Some services require your landlord to sign up and participate in the program, while others do not. Some also allow the landlord to pay the service fee, an added bonus for you if you are lucky enough to have a landlord willing to do so.
Rent Track and Rentler are companies that offer rent payment services. I haven't used either service myself, so I can't vouch for them. However, the number of companies offering payment services has skyrocketed. You shouldn't have any trouble finding online reviews to help you make your decision.
Check out the Better Business Bureau for complaints before you decide on using a specific company. Another option for paying your rent by credit card is to use a money transferring tool like PayPal or Venmo.
Drawbacks of Paying Your Rent With a Credit Card
Even if your landlord accepts your credit card directly without using a rent payment service, be prepared to pay a price for it. Landlords often pass along to tenants the 2.5% to 2.9% processing fee that the credit card company charges them.
That means you'll be paying an extra $25-$29 a month if you pay $1,000 a month in rent. Pay your rent by credit card for a year and that means you'll be shelling out an extra $300-$348 for the privilege of using plastic. This could offset any rewards you might earn from using a credit card to pay your rent.
And that's not the only extra amount you could end up paying. Unless you have a card with an introductory 0% rate, you'll be paying interest if you don't pay your card in full each month. You'll need to have the discipline to pay your card in full and not look at the extra funds in your bank account as "found money" to be spent elsewhere.
Carrying the debt long-term—and continuing to add to it with each month's rent—could negatively impact your credit utilization ratio. This is the amount of your available credit you use each month.
Say you have $10,000 credit on all your credit cards. If you have $7,000 in outstanding charges, you've used up 70% of your available credit.
Anything above 30% is generally considered a high credit utilization ratio. Put too much debt on your credit cards and you'll lower your FICO score. This could prevent you from getting a loan in the future for a car or a home. At the very least, it would probably mean you'd only qualify for loans with high interest rates.
Advantages of Paying Your Rent With a Credit Card
Obviously, credit card companies want you to use their cards and carry a balance. That balance means more profits for them. The various reward programs companies offer have become a big part of what they use to motivate consumers to choose their cards over others.
And, for many credit card holders, those rewards programs offer big financial benefits. Given that your rent is likely your biggest monthly expense, paying it with a credit card can go a long way to maximizing your card rewards. This is especially true if you're trying to earn a bonus for charging a large amount over an introductory period. Again, the key to success with rewards programs is to pay off the card before the grace period to ensure you get your bonuses without incurring charges and interest debt.
If you're running low on cash and rent is due, paying with a credit card can literally keep a roof over your head. It gives you time to look for ways to boost your earnings. Or, if you've unexpectedly lost your job, it gives you time to find another one and get your finances back on track. Paying your rent on time can be important to keeping a good credit score and ensuring you get a good reference from your landlord if you decide to move somewhere else.
In comparison to other alternatives, paying your rent with a credit card is a much better solution to short-term cash flow problems. For example, some people turn to payday loans, which have become notorious for their exorbitant interest rates and predatory practices that trap people into a never-ending cycle of debt.
The Bottom Line
Savvy and thoughtful use of credit cards can actually be a strategy that helps you meet your financial goals. The key is thoughtful use of credit, which means ruling out impulsive spending and carrying large balances at high interest rates.
While it might take a bit of work with your landlord and some time to research a reputable third-party payment service, you could set yourself up to score some hefty rewards by paying your rent with a credit card. But, of course, before you commit yourself to any course of action, do the math first to make sure the potential rewards you could earn offset any fees you might have to pay along the way.