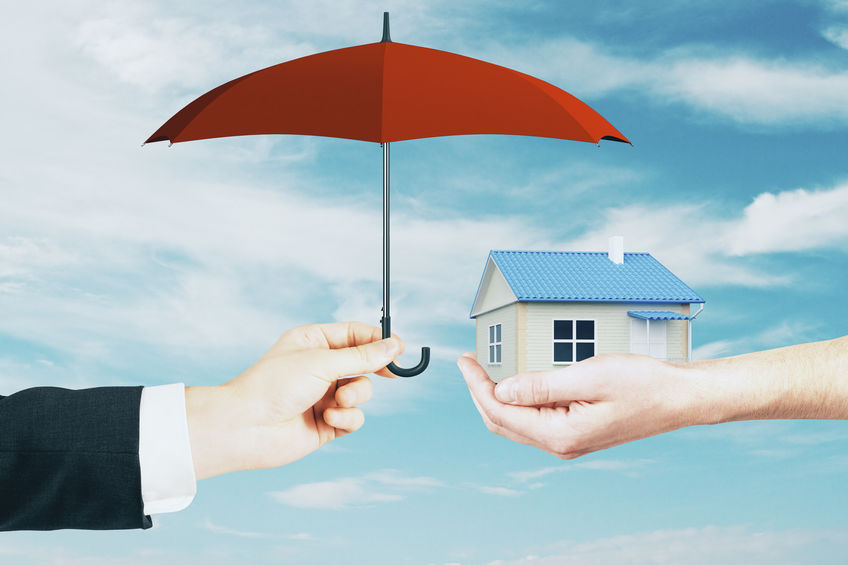 Finding good, cost-effective homeowners insurance is a critical task for any homeowner looking to protect what is likely their most valuable possession. Given the number of risks that could befall the typical home—everything from fire, flood, hail, earthquake, and other home disasters—it's a decision with a lot riding on it. And, of course, the big challenge is how to go about finding good insurance coverage at an affordable price.
Understandably, many homeowners worry the best coverage for their home might be out of their reach financially. The assumption is that a relatively low-cost insurance premium will equate to a policy that offers substandard coverage. And for most homeowners that's not an acceptable tradeoff, no matter how much of a bargain they get on their insurance.
So, many people resign themselves to paying top-dollar, concluding the more they pay, the better coverage they'll have in the event disaster strikes. But the truth is there's a lot more to selecting the right homeowners insurance. Taking the time to do a little investigative work before you make your purchase can help you find the right balance of excellent insurance at a price you can afford. Here we've listed seven tips that should get you on track to doing just that.
Tip 1: Complete the NAIC Worksheet
Don't be surprised if you're confronted by a number of unfamiliar terms and coverage types as you shop for homeowners insurance. Not knowing what these terms mean could be a significant road block in your ability to find the best insurance.
For example, do you know the difference between "actual cash value" and "functional replacement cost value?" How about "extended replacement cost value" and "guaranteed replacement cost value?"
If these terms have you scratching your head, then you'll want to check out the "Homeowners Insurance Shopping Tool" published by the National Association of Insurance Commissioners (NAIC). This handy PDF offers straightforward information and basic terms useful for anyone shopping for homeowners insurance.
Even more important, the NAIC includes a worksheet detailing the information about your home you'll need to provide insurance companies as you shop around. There's also a worksheet that makes it easy for you to compare insurance company quotes. The guide is thorough and will help you drill down to the exact coverage that meets your needs.
Best of all, the NAIC tool is FREE and great place to start before you proceed to tip number 2.
Tip 2: Comparison Shop
Now that you've got some "insurance lingo" under your belt, you can start your comparison shopping in earnest. And if you're looking to save money, comparison shopping is a critical step. That's because there are literally dozens of companies offering homeowners insurance. These companies are definitely not all the same, nor are the policies they offer.
A good place to start your homeowners insurance comparison shopping is with Consumer Advocate's "Best Homeowners Insurance Guide." The Consumer Advocate team of researchers says they've spent over 400 hours researching 20+ companies to boil it down to their top 9 picks.
There's a lot to like about Consumer Advocate's homeowners insurance reviews, but here's what I found most useful:
They review each company for a variety of metrics, including coverage options, claims processing, customer service, and financial strength.
Their "best of" by categories help you find the insurance company that's right for your situation. For example, they have categories for best company for first-time homebuyers, best for discounts, best for quick quotes, best for military members, and best for local agent support.
They include screenshots and a step-by-step review of what you can expect when you ask for an online quote from each company. This is particularly helpful given that many of us will start our comparison shopping online and how a company handles its online experience gives you an idea of what it might be like to deal with the company should you purchase from them.
Don't forget this tried and trusted source…
Consumer Reports is another great resource for anyone wanting to get the inside scoop on which insurance company rates highest. Consumer Reports scores insurance companies based on a survey of more than 7,000 members on how satisfied they are with their homeowners insurance.
You'll need to be a Consumer Reports' member to access the full insurance company ratings. At the time of writing this article, the annual membership fee was $39. This might be a bargain if it helps you find a reputable company to insure your home.
Tip 3: Bundle Your Insurance Products
Bundling your coverage simply means purchasing your homeowners insurance from the same company that you already buy other insurance from, such as the provider of your car insurance, business liability insurance, or life insurance.
Insurance companies like selling additional coverage to current customers because it saves on customer acquisition costs. They'll pass a portion of that savings onto their current customers in the form of multiple-policy discounts of 10% or more. The more types of insurance you purchase from the same company, the greater your savings could be.
Tip 4: Increase Your Deductible
Your insurance deductible is the amount you need to pay on an insurance claim before your insurance company begins to pay. You can lower your annual premium by choosing a policy with a higher deductible. However, be careful you don't buy a policy with such a high deductible that you would have trouble coming up with the money should you have a claim.
When shopping around for insurance, compare quotes to see what the cost difference is for various deductible amounts. Try to find that sweet spot where you'll save the most money on your premium while still having a deductible you can afford.
Tip 5: Consider the Costs of Options and Add-Ons
Most insurance companies will try to sell you add-on coverage. Now if you've completed the NAIC worksheet mentioned in tip #1, you should have a good idea of exactly what kind of homeowners insurance you need. You'll know what add-ons make sense for your situation. You'll also know which ones would be a waste of money.
And remember, it's not just the physical structure of your home you're insuring. You'll want to make sure you cover your personal property. You'll want coverage for expensive items such as jewelry, collectibles, and antiques. If you work from home, you might need a special rider to cover you computers, business equipment, and home office furniture.
And don't assume your policy covers all natural disasters. Depending on your area, you may need a separate policy for flood insurance, earthquake insurance, or other natural disasters.
Tip 6: Qualify for Additional Discounts
We've already talked about getting discounts for bundling your insurance. But you should also inquire about other types of discounts. Some companies offer discounts for new homes or for having a non-smoking household.
Some insurance companies will lower your premium if you make safety upgrades to your home. Many of these upgrades are relatively inexpensive to do. They would be a good idea to do even if you didn't get a discount. We're talking about things like installing smoke detectors, burglar alarms, and storm shutters.
Ask your carrier if they offer loyalty discounts when you renew your policy in the following years. Or what if you don't have a claim for a year or two? Will you qualify for a discount? Good questions to ask!
Tip 7: Check Your Company's Ratings
The true test of your insurance company will be how they react (or don't react) if you need to file a claim. The "bargain" you think you've scored on homeowners insurance could end up costing you a bundle if the company doesn't live up to their end of the bargain. You've probably heard the horror stories of homeowners who've suffered catastrophic losses only to be victimized a second time by insurance companies that refused to pay up.
That's why checking your insurance company's ratings before you buy could be the best cost-saving tip of all.
Various independent agencies rate the financial strength of insurance companies. Knowing if the company you plan on doing business with has the financial wherewithal to pay claims is certainly a good idea. You can check for insurance company ratings at A.M. Best, Moody's, and Standard & Poor's.
If you're doing business with an insurance agent and want to verify their credentials, you can start by inquiring with your state insurance commissioner. The National Association of Insurance Commissioners has an interactive map that helps you do just that.